In Pennsylvania, independents don't vote in the primary election; only those registered as Democrat or Republican may vote.
At the polls, Republicans get a ballot with Republican-only candidates; Democrats get only Democrat candidates. This way, the parties alone pick the candidate at the top of the ticket.
The top vote getters in each party advance to the general election ballot where everyone, including independents, can vote for any candidate.
Gov. Tom Wolf's second term will end in 2022. He cannot run again, meaning that there will be no incumbent advantage in the state's governor's race.
With only six months to go before the May 17 Pennsylvania primary, the gubernatorial race promises to be snoozefest for Democrats with just one declared Democratic candidate so far, Pennsylvania Attorney General Josh Shapiro. If no challengers appear, Shapiro is a shoo-in to become the Democratic nominee to be placed on the ballot in the general election. Shapiro will be able to save his campaign money for use in the general election.
But the primary will be a slugfest in the crowded Republican field, where at least 11 candidates have declared their candidacy and three more are exploring the idea. The winner will likely spend plenty to prevail in the primary and go into the general election with a smaller war chest for the main battle.
Additional candidates still have time to get in the race. Here is a current snapshot of candidates vying for a place on the ballot for governor of Pennsylvania.
Democrat
Josh Shapiro
Josh Shapiro has been Pennsylvania's attorney general since 2017. He grew up in Pennsylvania; his father was a pediatrician and his mother worked in education. Shapiro has worked in government for most of his career. While chairman of the Montgomery County Board of Commissioners, he worked to combat the heroin epidemic and helped the first LGBT couples seeking marriage in Pennsylvania to get married. He is well know for a detailed report exposing 301 pedophile Catholic priests and fighting for justice for thousands of their victims. Shapiro is a firm supporter of abortion access.
As attorney general, Shapiro was deeply involved in Pennsylvania's 2020 election, famously tweeting a prediction right before election day that President Donald Trump was going to lose the election. He lives in Montgomery County, is married, and has three children.
Republican
Lou Barletta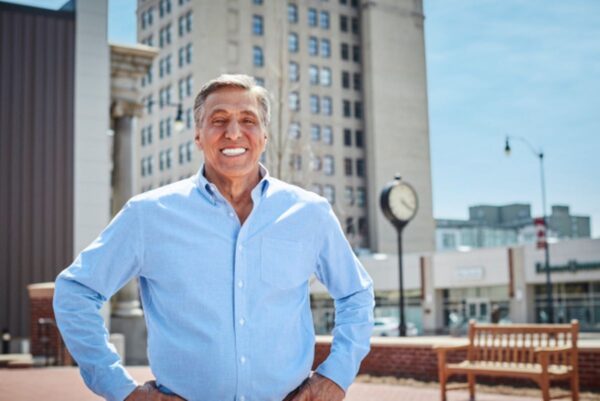 Lou Barletta grew up in Hazleton, served as mayor there from 200-2010, and gained national attention for an ordinance penalizing landlords $1,000 a day for knowingly renting to illegal immigrants, a rule that was ultimately scrapped after it was found to be unconstitutional. Barletta was elected to Congress in 2010, serving as a representative until 2019. In 2018, he challenged Sen. Bob Casey Jr. for his long-held Senate seat and lost. Barletta was a member of Donald Trump's presidential transition team.
Before politics, he and his wife, Mary Grace, used $29.95 to start a paving business that grew into one of the largest of its kind in Pennsylvania, according to his campaign material. He says he wants to restore common sense to the Commonwealth and ensure that people are free to live their lives as they choose, without government intrusion. He lives in Hazleton with his wife. They have four daughters and 10 grandchildren.
Guy Ciarrocchi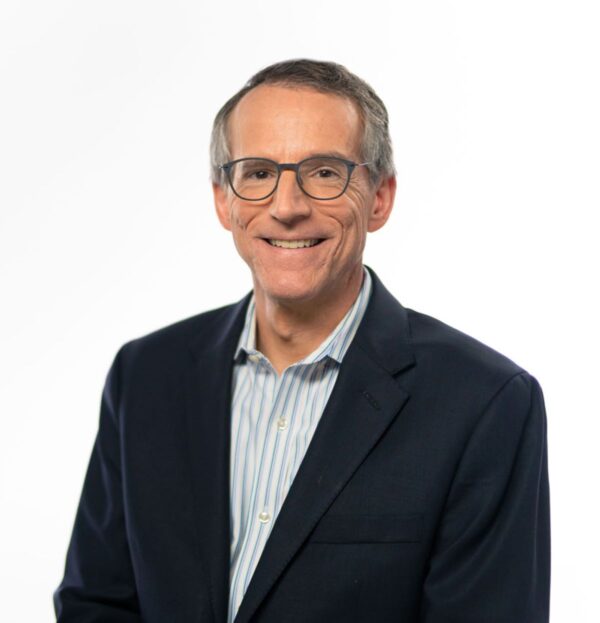 Guy Ciarrocchi has served as President and CEO of the Chester County Chamber of Business and Industry since 2014 where he promoted free enterprise and policies aimed at economic growth. Before the chamber, Ciarrocchi served as chief of staff to Lt. Governor Jim Cawley, Congressman Jim Gerlach, and State Sen. Melissa Hart. He has also served as the director of public affairs for the Catholic Archdiocese of Philadelphia where he engaged legislators and community leaders to building relationships and coalitions for shared policy and social service goals, his campaign material says.
Under President George W. Bush, Ciarrocchi was appointed to serve as a Regional Director of Housing and Urban Development, overseeing programs, education, and outreach across the mid-Atlantic region. In 2004, he served as the campaign manager of the Bush-Cheney re-election in Pennsylvania. Ciarrocchi, 56, lives in Chester County with his wife, Chris. They have three young adult children.
Jake Corman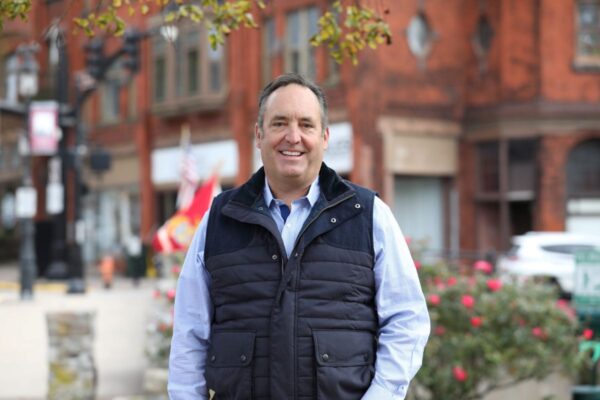 Jake Corman is president pro tempore of the Pennsylvania Senate and has been a state senator since 1998. In his position, he appoints the chairs and members of the Senate's 22 standing committees, and decides which bills and resolutions are sent to committees for consideration. Corman led the Senate to fight against some of Wolf's COVID-19 mandates. He has introduced legislation addressing election standards and supports requiring that voters show identification.
"As an unapologetic conservative, Corman has the strength to stand against the socialist woke mobs who want to cancel us, cut out parents from our education decisions, defund the police and take away our freedoms to make decision for ourselves," Corman's election material says. He lives in Bellefonte, Centre County, with his wife and three children.
Joe Gale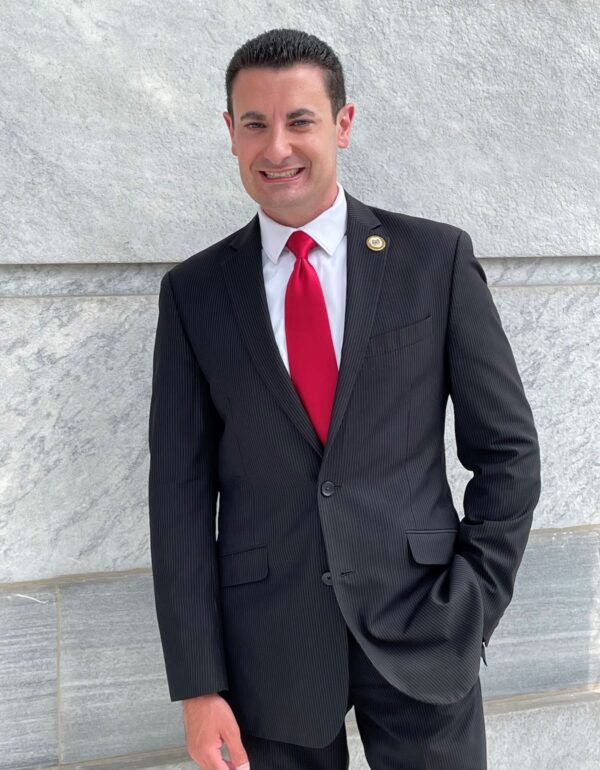 Joe Gale became a Montgomery County Commissioner in 2015 when he was 26 years old. Now 31, he is making a bid for governor. Gale says he champions moral character and fiscal responsibility. His campaign material describes him as a "true pro-life conservative, pro-2nd Amendment, pro-small business, pro-shale, pro-pipeline, pro-Trump, and most importantly, not controlled, influenced, or endorsed by Republican Party bosses."
"For too long, the state government has been dominated by a pathetic Republican-controlled legislature who has given us little more than the nation's highest gasoline tax and the nation's longest universal mail-in voting period. As Governor, I will hold bad Republicans accountable not just by naming names, but by supporting primary challenges against those who undermine a common-sense conservative agenda—which must begin with election reform. This means eliminating Pennsylvania's 50 days of no-excuse mail-in voting and mandating that photo-identification be shown at the polls on Election Day," Gale's material says. He lives in Montgomery County.
Charlie Gerow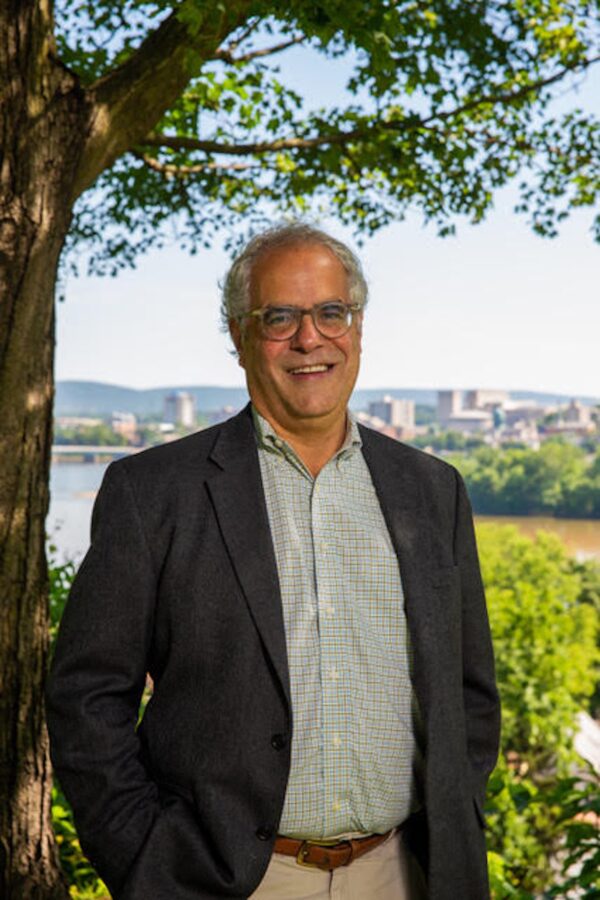 Charlie Gerow says the freedom to pursue opportunity is at the core of who we are as Americans. Gerow was born into poverty in Brazil. With hope that he could learn to read in the United States, his mother gave him up for adoption to missionaries who raised him in Pennsylvania. He began his career on the campaign staff of President Ronald Reagan, and worked for Reagan for many years, including on the arrangements for his funeral. Gerow is Vice Chairman of The American Conservative Union and the Conservative Political Action Conference (CPAC). He is CEO of Quantum Communications in Harrisburg.
Gerow is pro-life and Second Amendment. He believes in school choice, term limits, reducing the size of the legislature, and the right of the people to recall and replace any governor who thinks they're a king, his campaign material says. Gerow says he is one of two Pennsylvanians to be awarded a Lifetime Achievement Award by Citizens Against Higher Taxes.
Bill McSwain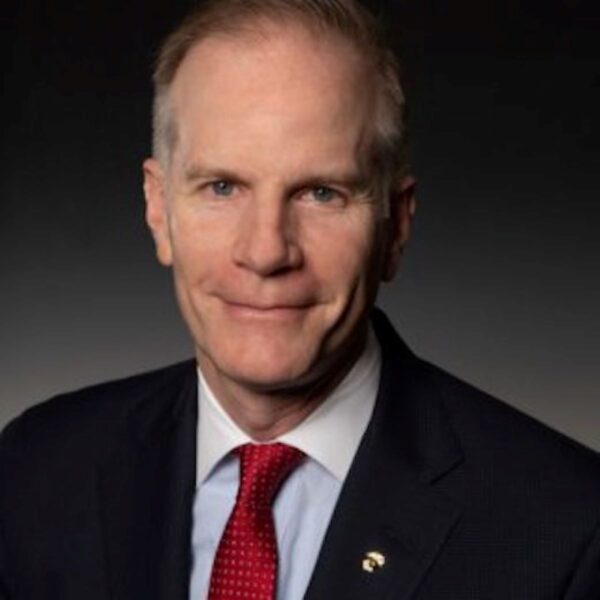 Bill McSwain is former U.S. Attorney for the Eastern District of Pennsylvania, appointed by President Donald Trump. He prosecuted rioters who looted businesses during the summer of 2020 and defeated the plan to open the nation's first supervised heroin injection site. He fought against Philadelphia's sanctuary city policies, prosecuting illegal immigrants who committed violent crimes. He prosecuted illegal voter fraud schemes in Philadelphia that stuffed ballots and manufactured votes for Democratic candidates, his campaign materials say.
In private law practice, McSwain served as lead counsel in the Chester County Ten Commandments case, defeating anti-God groups who wanted to remove a historic plaque on the façade of the Chester County Courthouse. He served as a scout/sniper platoon commander in the Marines and is a graduate of Yale University and the Harvard Law School, where he served as an editor of the Harvard Law Review. He was born in Philadelphia and raised in Chester County, where he lives with his wife Stephanie and their four children.
Jason Monn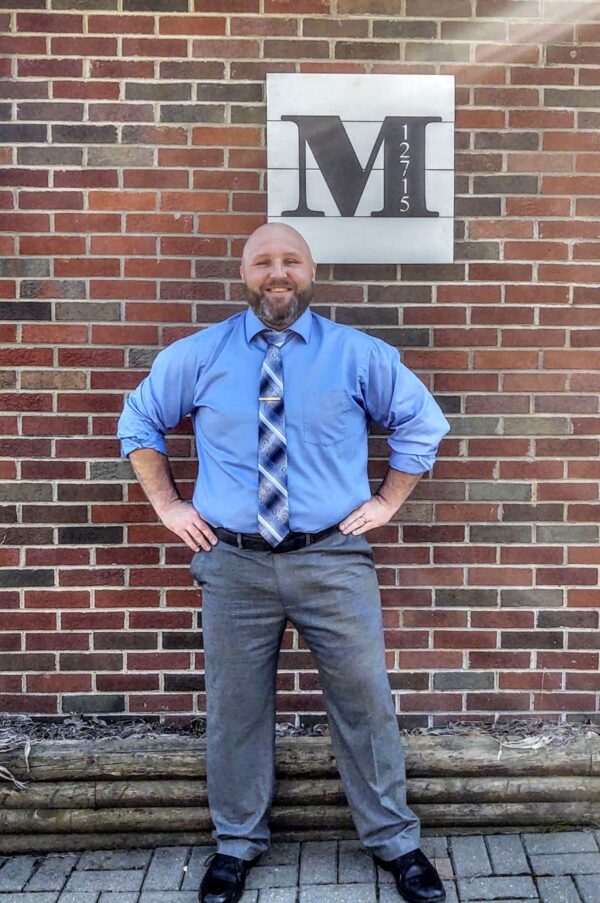 Jason Monn is as restaurant owner in Erie County, and a former city councilman and mayor in Corry, population 6,088. He was born to a single mother in Jamestown, New York, and moved around as a child until settling in Corry where he graduated from high school. He attended a semester of college, intending to become a teacher but family issues forced him to leave school and start working.
He worked his way from being on welfare as a child to building a business that employs 25, teaches work ethics and goal-setting to young people, and gives back to his community, his campaign material says. In response to COVID-19, he and his wife created a program to feed local children, giving away 31,107 free meals. He believes Pennsylvania needs a leader who knows the regular struggles of everyday people. He lives on a hobby farm with his wife Janet and their two children.
Jason Richey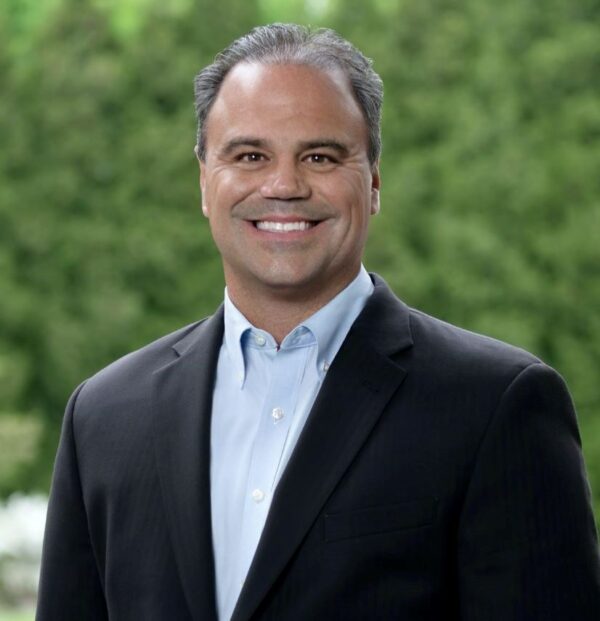 Jason Richey is an attorney at K&L Gates law firm. He attended Allegheny College, became a three-time NCAA Academic All-American wrestler, and finished his collegiate wrestling career as only the third wrestler in Allegheny history with 100 wins. His campaign website has a 12-point "Contract with Pennsylvania," which defines his plans, including funding the police, shrinking government and property taxes, election integrity, improving education choice, reducing the cost of healthcare, and eliminating the Turnpike Commission and Liquor Control Board.
Richey says he would ensure liberty and transparency. "Pennsylvanians have had to suffer through Tom Wolf's abusive power, unfair restrictions on their right to worship, and arbitrary limitations on their ability to run their businesses," Richey says. "I will champion and protect all of the constitutional rights of our citizens, including their Second Amendment rights that enable Pennsylvanians to protect their families. I will restore and expand transparency at all levels of government for taxpayer spending and government hiring," according to his campaign materials.
John Ventre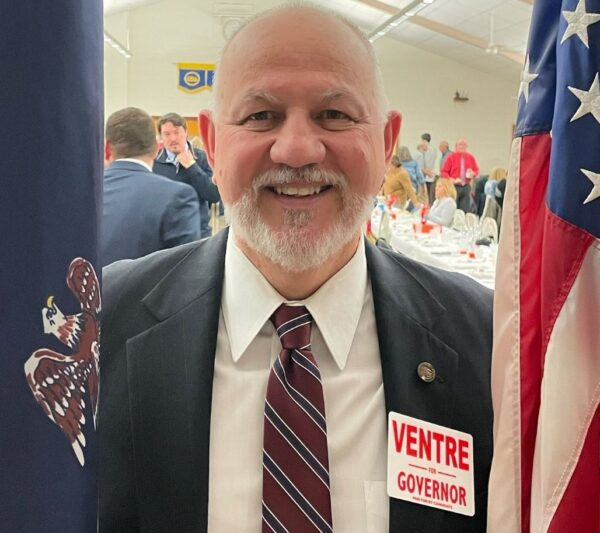 John Ventre is retired from UPS and worked in security, crisis management, and public affairs. He publishes the weekly "Never Socialist" newsletter. He is a member of three churches and his campaign materials say he is pro-God, pro-life, pro-Constitution, pro-freedom, and pro-militia. Ventre would require all schools to display "In God we trust," and he would require schools to teach creation and patriotic 1776 curriculum, not critical race theory. "Teachers that violate policies will wear an audio recorder," Ventre says.
His healthcare plan has one point: Liberalism will be covered as a mental health issue. He would make attacking law enforcement a hate crime, and he would assert that sports competitions will be played by participant's based on the birth gender listed on their birth certificate.
Ventre would limit welfare to six years per child with a maximum of 10 years total.
Dave White
Dave White is a third-generation steamfitter with more than 40 years of experience in HVAC installation and service, and is a union pipefitter. He supported Trump's America First agenda and sees it as defining the Republican Party as "the party of hardworking Americans," say his campaign materials. He aims to bring a pro-business, pro-worker agenda to Pennsylvania.
White advocates for people with special needs. He is a father to a 33-year-old son with special needs and he understands the challenges facing those with special needs and their families. White supports more Pennsylvanian energy production, smaller government, an end to critical race theory, increased parental involvement in the school curriculum, lower taxes, better jobs, less regulation, and more freedom. He has served the Delaware County Council, was a commissioner of Ridley Township, and founded the Police and Firefighters Memorial Foundation. He lives in Ridley Township, Delaware County, with his wife, Debbie. They have four children.
Dr. Nche Zama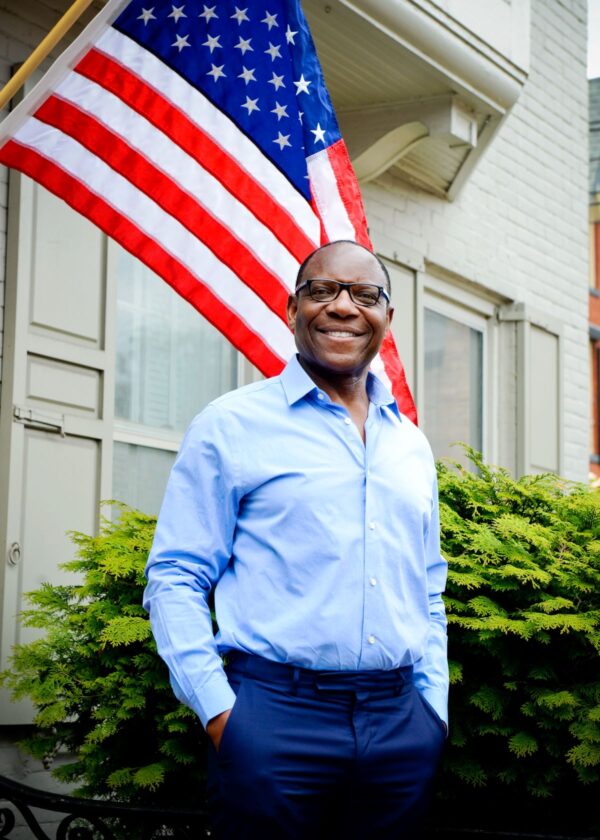 Dr. Nche Zama was raised in a grass hut in Cameroon, Africa, by illiterate, hardworking farmers. He saw the preventable death of his mother during childbirth due to the lack of access to proper medical care, and found his life's purpose, Zama's campaign materials say. His father sold his property to buy Zama an airline ticket to America to become a doctor. He arrived in the United States as a teenager on a student visa with just $20 in his pockets and was homeless until a someone took him.
Today, Zama is one of the top cardiothoracic surgeons in the country, often sought out for his expertise, say his campaign materials. Zama speaks six languages and has traveled the world as a medical missionary. He believes in quality education, and has been involved with mentoring and building schools for orphans and the poor. As governor, he would take a people-centered approach in healthcare decisions and he would create policies to grow business, especially in poor communities.
Republicans Exploring
The following are potential candidates who have said they are considering a run for governor, and have formed an exploratory committee but without an official commitment to run. All are current state senators.
Sen. Dan Laughlin was elected to the Pennsylvania State Senate in 2016 and again in 2020. He is chairman of the Senate Game and Fisheries Committee and Vice Chairman of the Banking and Insurance Committee. He also on four other Senate committees: Appropriations; Community, Economic and Recreational Development; Law & Justice; and State Government. Laughlin partnered with his brother in construction with their company Laughlin Builders before becoming a senator. The company later got into the rental, insulation, and trash disposal businesses. He is marred to Peggy and they have two sons and a daughter.
Sen. Scott Martin is a graduate of Lancaster Catholic High School where he was a PIAA and National Heavyweight wrestling champion, and Millersville University where he graduated with a degree in sociology/criminal justice. At Millersville, he became a three-time First Team Pennsylvania State Athletic Conference Defensive Tackle and two-time All-American. After graduation Scott played professional football in the Arena Football League. He was a licensed realtor, landlord, and worked as Director of Lancaster County's Youth Intervention Center. In 2007, Martin was elected Lancaster County Commissioner and he was elected to state Senate in 2016. Martin and wife, Amber, live in Martic Township with their four children, and six cats and dogs.
Sen. Doug Mastriano is a combat veteran and an Eagle Scout. He was commissioned by the U.S. Army in 1986 and served on the Iron Curtain with the 2nd Armored Cavalry Regiment in West Germany. He has a robust military background, including serving as the director of NATO's Joint Intelligence Center in Afghanistan. On his own initiative, Mastriano led seven relief operations to help Afghan orphans. Mastriano is a PhD and has four master's degrees: Strategy, Strategic Intelligence, Military Operations, and Airpower. He was elected as a state senator in 2019. He and his wife Rebecca live near Caledonia State Park and have a son.