Michigan Attorney General Dana Nessel said Monday that no investigation into Gov. Gretchen Whitmer's handling of nursing homes during the CCP virus pandemic is currently warranted, after a number of Republican lawmakers called for a probe into virus-related deaths in the state's long-term care facilities.
Nessel, a Democrat, said in a statement that she "will not hesitate to act when justified," but that she would not "abuse the investigatory powers of this Department to launch a political attack on any state official, regardless of party or beliefs."
It comes after state Sen. Jim Runestad, a Republican, led a coalition of Michigan GOP lawmakers in calling for an investigation into whether Whitmer's policies around the CCP (Chinese Communist Party) virus exacerbated the outbreak in nursing homes. They also called for more transparency around official reporting of data on deaths related to COVID-19, the disease caused by the virus, in Michigan's long-term care facilities, and questioned compliance with federal health guidelines.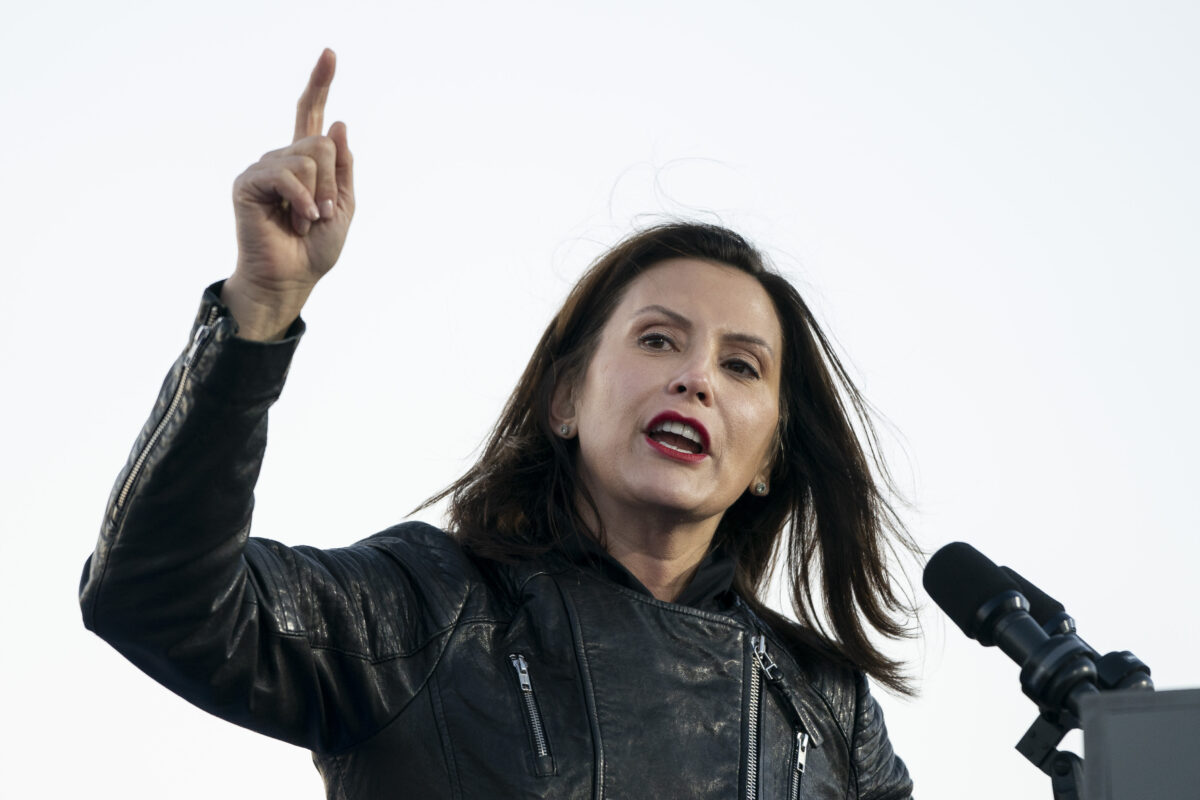 Gov. Gretchen Whitmer speaks during a drive-in campaign rally with Democratic presidential-elect Joe Biden and former President Barack Obama at Belle Isle on Oct. 31, 2020, in Detroit, Michigan. (Drew Angerer/Getty Images)
In the early days of the pandemic, Michigan—along with New York and four other states—implemented a policy that sought to prevent hospital overcrowding by returning medically stable seniors who were recovering from COVID-19 to nursing homes. Whitmer issued an executive order (pdf) in April 2020 to designate 21 nursing homes as "regional hubs," which were expected to provide care for both seniors recovering from the CCP virus and those who didn't have the virus. The governor also imposed conditions for the admission of COVID-19-recovering seniors, namely that the facilities had to set up dedicated isolation units and have adequate personal protective equipment.
Critics have argued, however, that the policy of intermingling COVID-19 patients with others in nursing homes exposed those most vulnerable to the virus and may have led to more deaths. In separate letters (pdf) sent to Nessel and the U.S. Department of Justice on Feb. 24, the eight Republican lawmakers argued that the regional hub policy "may have exacerbated the death toll in those facilities."
The lawmakers also highlighted "discrepancies" in how CCP virus infections and deaths were reported by the nursing homes, questioned whether guidelines from the Centers for Disease Control and Prevention (CDC) were followed, and challenged compliance with Michigan's Freedom of Information Act.
In August 2020, the Justice Department requested governors of states which had "issued COVID-19 orders that may have resulted in deaths of elderly nursing home residents"—namely Michigan, New Jersey, New York, and Pennsylvania—to turn over data on deaths in those long-term care facilities. Whitmer, joined by New York Gov. Andrew Cuomo, pushed back against those inquiries, arguing that they were but a "nakedly partisan deflection" targeting states run by Democrats.
"The fact that this letter was sent during the middle of the Republican National Convention week to four Democratic governors should make it crystal clear that this is nothing more than election-year politics by an administration that is more concerned with the president's reelection campaign than protecting Michigan seniors," Whitmer said at the time.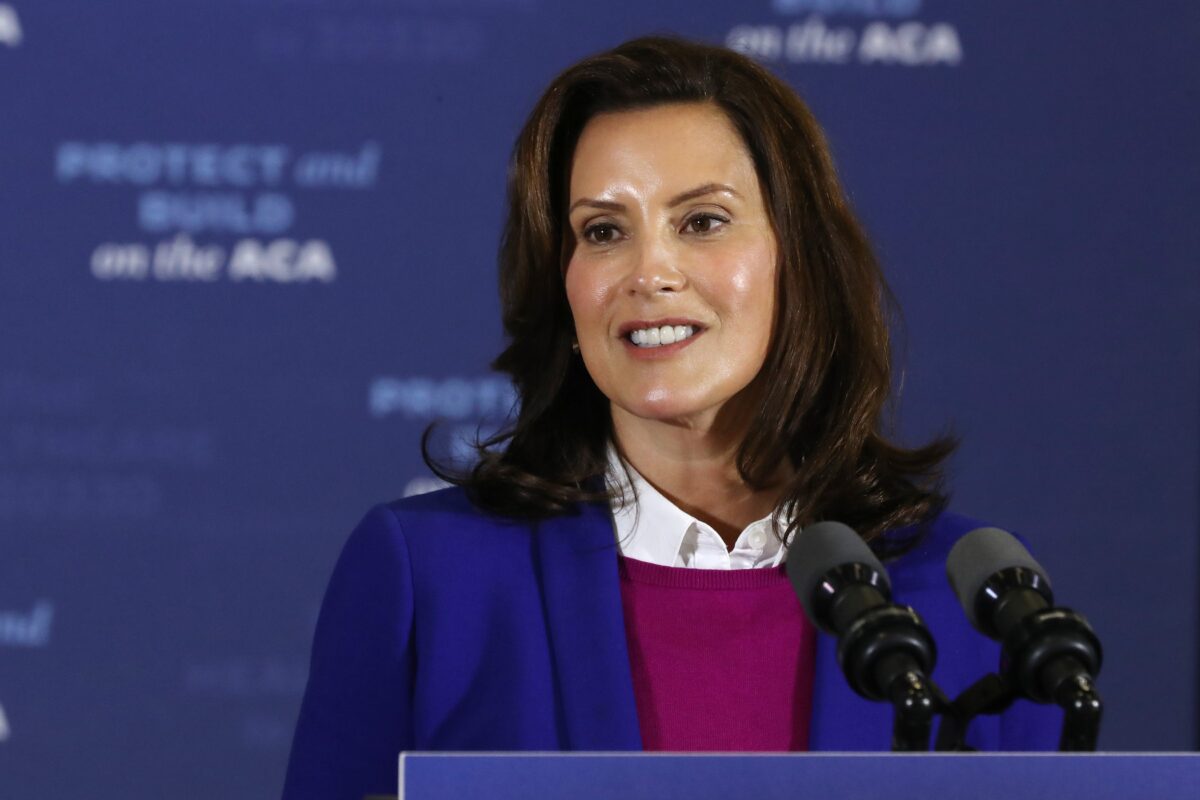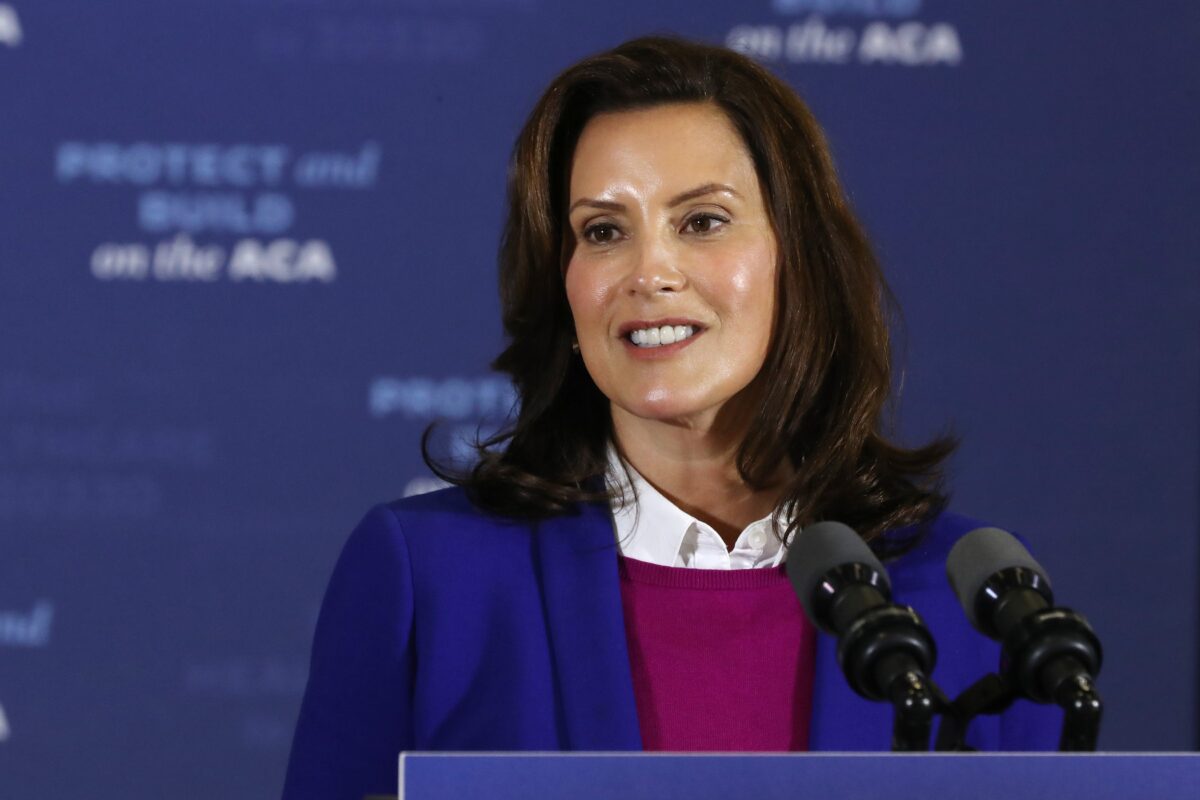 Michigan Gov. Gretchen Whitmer at Beech Woods Recreation Center in Southfield, Mich., Oct. 16, 2020.(Chip Somodevilla/Getty Images)
More recently, Whitmer defended her policies in a March 11 virtual discussion hosted by Politico, in which she said it was a "Republican talking point that patients were sent back to nursing homes." She said her orders followed federal guidance and that there were no mandates to return COVID-19-positive patients to long-term care facilities, only conditions imposed to ensure their safety.
"We never suggested or mandated, much less, that they take patients back. But if they were going to, that they needed to follow these heightened protocols," Whitmer said.
Nessel, in a letter to Runestad (pdf), addressed the areas of concern that the Republicans raised in their letter. She wrote that she saw "no evidence" in their letter or "elsewhere to suggest that Gov. Whitmer's efforts to contain COVID-19 in Michigan's nursing homes resulted in increased deaths."
"The suggestion that these public health policy decisions, by themselves, should be investigated because different approaches could have resulted in fewer deaths is inappropriate and violates well-established ethical guidelines for investigations by law enforcement agencies," Nessel wrote.
On compliance with CDC guidelines, Nessel wrote that no specifics had been provided by the Republican lawmakers as to alleged violations, and "even if behavior contrary to CDC guidance is identified, there is no criminal penalty under Michigan law for such violation."
She noted a similar lack of specificity with regard to alleged Freedom of Information Act violations, adding that even if present, the office of the Attorney General is not the appropriate mechanism for their investigation.
In response, Runestad accused Nessel of abdicating her responsibility and said legislative committees had been unable to get data from the state.
"Families who lost loved ones to COVID-19 in nursing homes deserve to get answers. And just like the Whitmer administration, today the office of the Democratic attorney general let those families down," he said in a statement.
Scrutiny over Whitmer's policies is likely to continue.
Last week, Macomb County Prosecutor Peter Lucido, a former Republican senator, called for the county medical examiner's office to create a committee for reviewing COVID-19-related nursing home deaths.
Earlier, journalist Charlie LeDuff and the Mackinac Center Legal Foundation filed a lawsuit against the Michigan Department of Health and Human Services, seeking data related to COVID-19 deaths at nursing homes.
Whitmer's office didn't respond to a request by The Epoch Times for comment.
GQ Pan contributed to this report.