A judge in Antrim County, Michigan, has authorized a forensic audit of 22 Dominion Voting Systems machines.
"BIG WIN FOR HONEST ELECTIONS," Trump lawyer and former New York City Mayor Rudy Giuliani wrote on Twitter on Dec. 4. "This is where the untrustworthy Dominion machine flipped 6,000 votes from Trump to Biden. Spiking of votes by Dominion happened all over the state."
It is unclear which of the several election lawsuits the order originated from. The public dockets in four of the major election lawsuits in Michigan did not feature an order Giuliani described. Giuliani did not immediately respond to an emailed request for clarification.
Giuliani's reference to a Dominion machine flipping votes is disputed by both Michigan election officials and Dominion. The Michigan Secretary of State's office said the votes were flipped due to a human error by an Antrim county clerk.
Allegations about vote manipulation through the abuse of Dominion machines figure prominently in the election lawsuits filed by former federal prosecutor Sidney Powell, who is not a part of the legal team representing President Donald Trump in a number of post-election lawsuits. Dominion has denied all of the allegations.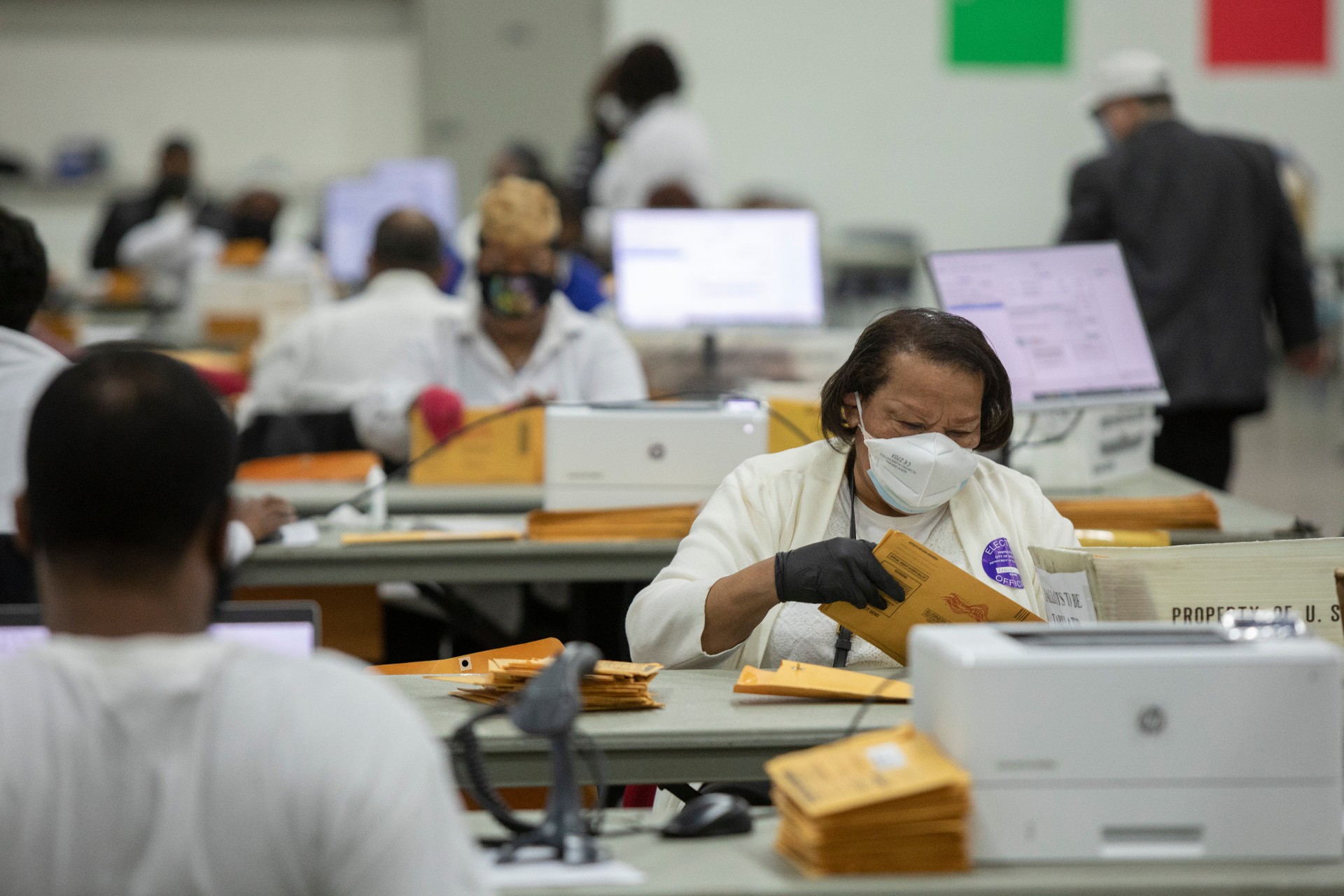 Workers with the Detroit Department of Elections sort through absentee ballots at the Central Counting Board in the TCF Center in Detroit, Mich., on Nov. 2, 2020. (Elaine Cromie/Getty Images)
The judge's order is the first known instance of a green light for the Trump team to examine the Dominion machines.
A judge in Nevada has previously granted the team access to a signature matching machine made by a different company. In that case, the campaign complained that while the judge granted a forensic review, the campaign was given what amounted to a "guided tour" instead.
The Michigan GOP on Friday raised concerns about a memo sent by Michigan Secretary of State Jocelyn Benson that "is pushing for the mass deletion of election data," although a spokesperson for the secretary's office later said the process is routine.
The GOP said Benson's office told clerks in Michigan counties to "delete Electronic Poll Book software and associated files" amid calls to audit the election while flagging it was concerning.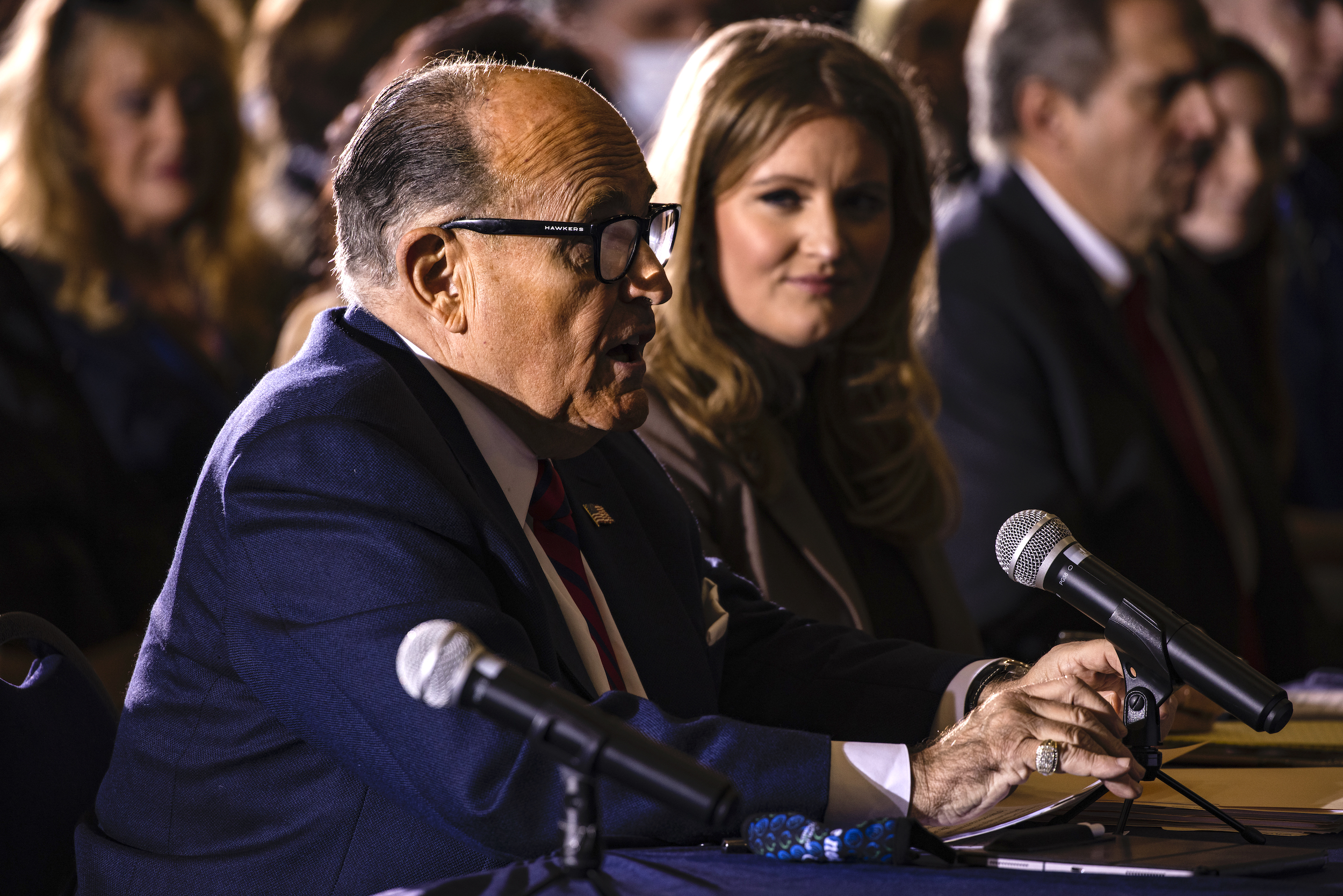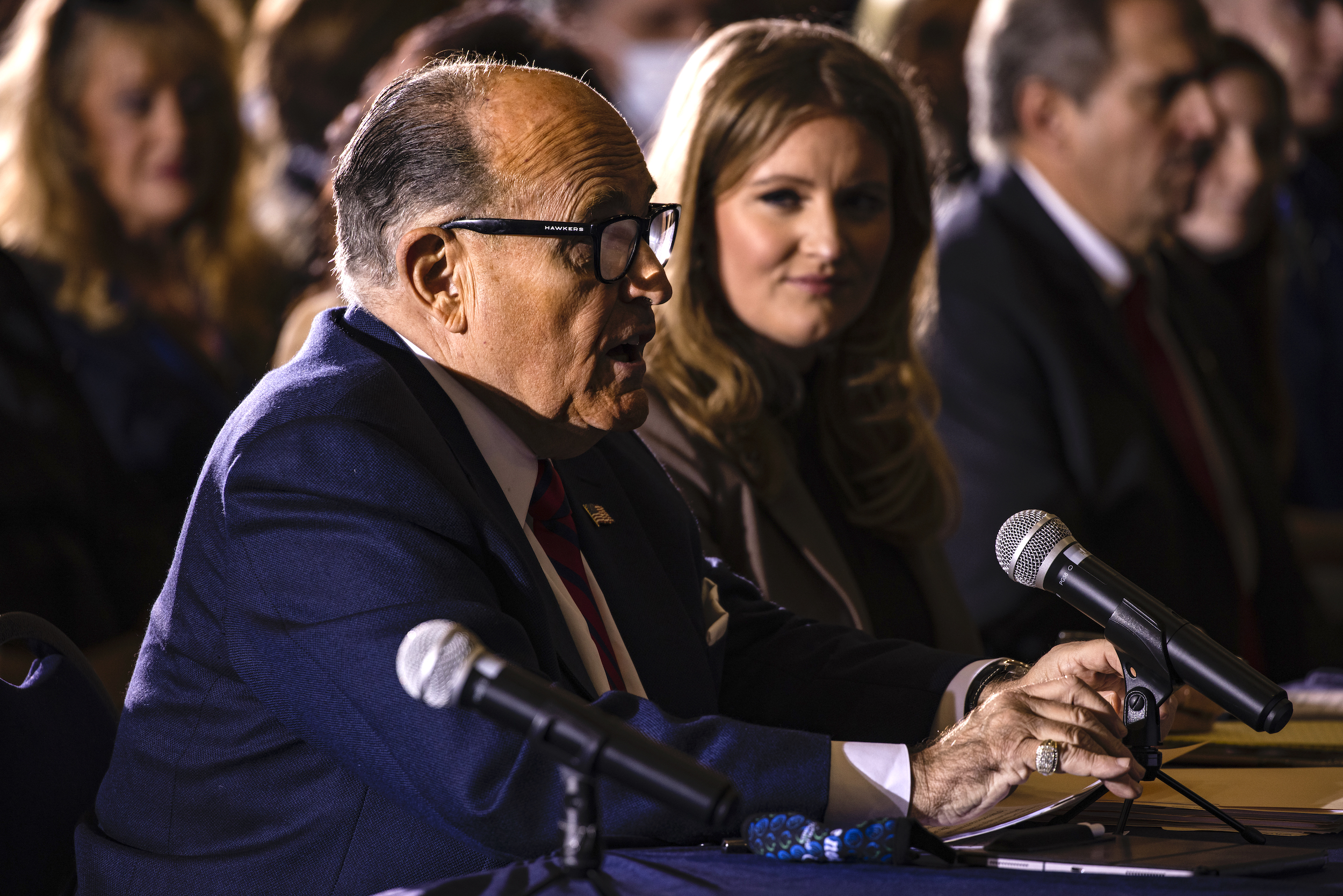 President Donald Trump's lawyer Rudy Giuliani speaks during a Pennsylvania Senate Majority Policy Committee public hearing Wednesday at the Wyndham Gettysburg hotel to discuss 2020 election issues and irregularities in Gettysburg, Pa., on Nov. 25, 2020. (Samuel Corum/Getty Images)
Giuliani testified before Michigan lawmakers on Wednesday, telling them that they are the final arbiters of the election.
Giuliani said he was not asking the legislators to hand the state's 16 Electoral College votes—currently certified for Democratic presidential nominee Joe Biden—to Trump. Rather, he said, he hoped state legislators would investigate and examine the evidence for themselves.
"You shouldn't decide anything based on what I believe," said Giuliani on Dec. 2, adding that the evidence presented at the hearing was "just a sample."
"There's a plethora of evidence that you can go through that will convince you that this election was stolen," said Giuliani. "I would ask you to go through that."
Jack Phillips and Simon Veazey contributed to this report.