The House of Representatives' vote on President Joe Biden's updated COVID-19 relief package on Wednesday was entirely along party lives, save for one vote.
Rep. Jared Golden (D-Maine) again voted against the package.
Golden and Rep. Kurt Schrader (D-Ore.) joined Republicans late last month in opposing the first version of the bill. The Senate made alterations to the package over the weekend before approving it, sending it back to the lower chamber for another vote.
This time around, Golden, who released a detailed explanation of his opposition, was the only Democrat to side with the GOP, even though some progressives had condemned the changes in the Senate, where zero Democrats voted no.
Schrader told reporters late Tuesday that he was voting for the package because of the Senate changes, which included removing the "job killing minimum wage" hike.
In a statement issued Wednesday the new vote, Golden said the alterations weren't enough to change his mind.
"While the Senate made modest changes to the legislation, some of those changes undermined parts of the bill I do support, and others were insufficient to address my concerns with the overall size and scope of the bill. Although I support the Senate's effort to reduce the number of wealthier households that will receive stimulus checks, they did not go far enough, and other changes—like removing the minimum wage increase or providing a lower unemployment benefit—undermined policies that I support," he said.
"I voted for a $15 minimum wage in the last Congress, and given the opportunity, I intend to do so again. I know there are people who will continue to need assistance getting through the final stages of this pandemic, which is why I have argued that Congress should have addressed their needs with a targeted bill that extends unemployment benefits, funds vaccine distribution, and increases investments in our public health infrastructure."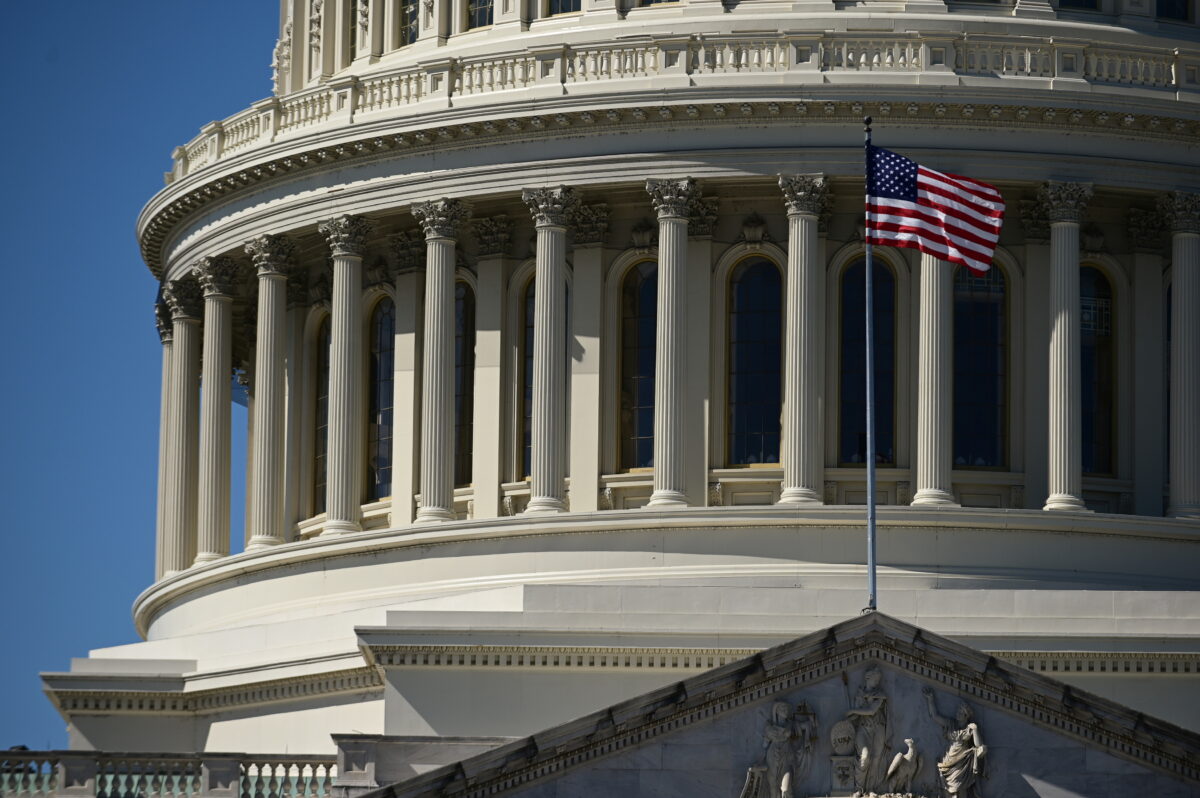 The U.S. Capitol is seen in Washington on March 8, 2021. (Erin Scott/Reuters)
Golden said his vote shouldn't be taken as him being unwilling to support either his constituents or the economy through the COVID-19 pandemic, noting that he voted for all previous relief packages.
COVID-19 is the disease caused by the CCP (Chinese Communist Party) virus, also known as the coronavirus.
Most of the programs funded through those packages, such as rent assistance, are not at risk of running out of funding anytime soon, Golden added, using a line of reasoning put forth by many Republicans.
"When combined with the over $4 trillion we have already spent battling the coronavirus, borrowing and spending hundreds of billions more in excess of meeting the most urgent needs poses a risk to both our economic recovery and the priorities I would like to work with the Biden Administration to achieve, like rebuilding our nation's infrastructure and fixing our broken and unaffordable healthcare system," he said.