Republican senators who are being censured or otherwise criticized for voting to convict former President Donald Trump are an example of "cancel culture," a member of the GOP Senate leadership is alleging.
The seven Republicans who sided with Democrats were voting their conscience, Sen. John Thune (R-S.D.) told the Associated Press in his first interview since the Feb. 13 vote that saw Trump acquitted of a charge of inciting an insurrection.
"There was a strong case made," Thune said. "People could come to different conclusions. If we're going to criticize the media and the left for cancel culture, we can't be doing that ourselves."
Thune, the Senate Republican whip, voted to acquit Trump. He was joined by Senate Republican Leader Mitch McConnell (R-Ky.) and every other member of the body's GOP leadership.
The Republicans who voted to convict said Trump was guilty of incitement and stood by their votes, even as most were censured by county or state Republican bodies.
The North Carolina Republican Party, for instance, voted Monday to censure Sen. Richard Burr (R-N.C.), saying it "agrees with the strong majority of Republicans in both the U.S. House of Representatives and Senate that the Democrat-led attempt to impeach a former President lies outside the United States Constitution."
Burr responded, calling it "a sad day for North Carolina Republicans."
"My party's leadership has chosen loyalty to one man over the core principles of the Republican Party and the founders of our great nation," the senator, who is retiring when his term ends in early 2023, added.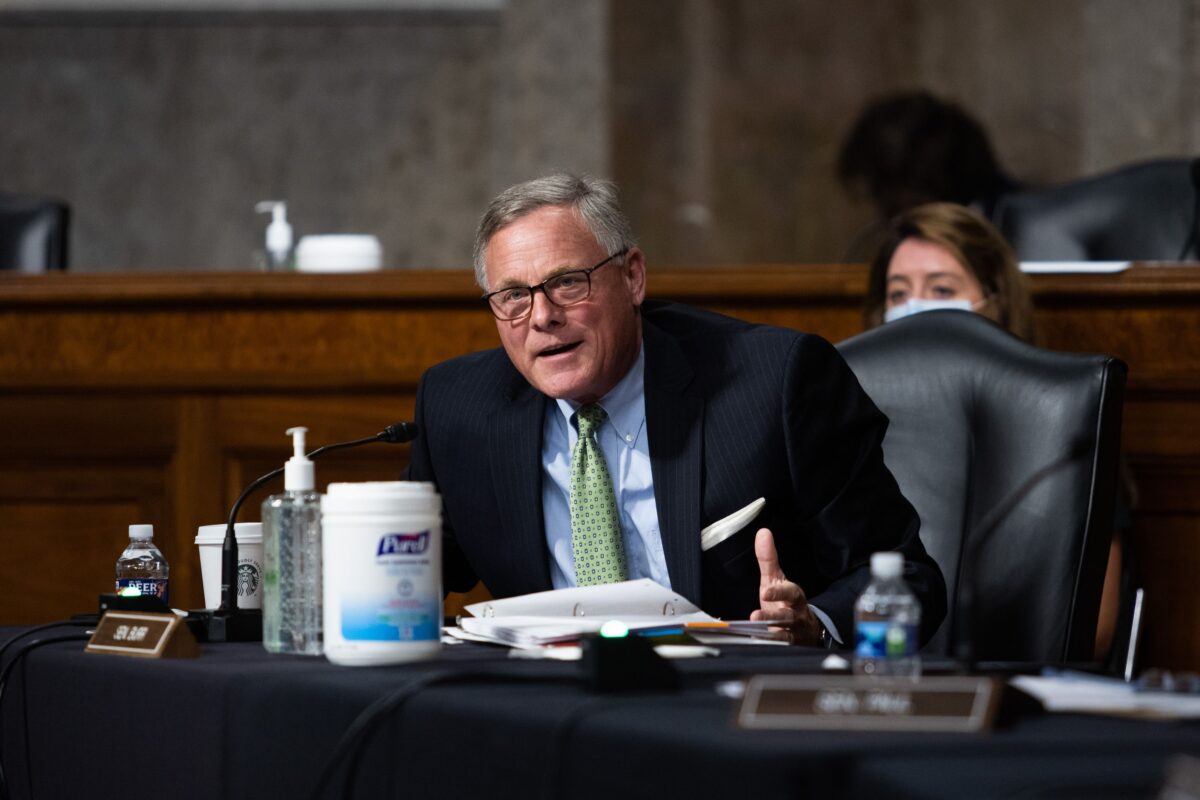 Sen. Richard Burr (R-N.C.) speaks during a hearing in Washington on Sept. 23, 2020. (Graeme Jennings/Pool/AFP via Getty Images)
Even some of the Republicans who voted to acquit have had harsh words for Trump, including Thune and McConnell.
Protesters stormed the U.S. Capitol on Jan. 6 "because they'd been fed wild, falsehoods by the most powerful man on earth because he was angry," McConnell said on the Senate floor. "He lost an election. Former President Trump's actions preceded the riot or a disgraceful dereliction of duty."
Trump responded shortly after the vote, saying the GOP will not win in the future with McConnell at the helm.
"He will never do what needs to be done, or what is right for our Country. Where necessary and appropriate, I will back primary rivals who espouse Making America Great Again and our policy of America First. We want brilliant, strong, thoughtful, and compassionate leadership," Trump said.
Thune, McConnell's right-hand man, praised Rep. Liz Cheney (R-Wyo.), who is facing a primary challenger after voting to impeach Trump. He also said he's prepared to side with candidates he prefers in contentious primaries.
"At the grassroots level, there's a lot of people who want to see Trump-like candidates," he said. "But I think we're going to be looking for candidates that are electable."