Rep. Doug Collins (R-Ga.), during a Sunday interview, criticized Georgia Democrat Stacey Abrams, who lost the 2018 Georgia gubernatorial election and has since repeatedly made claims of voter suppression.
Collins, who is heading up the Trump administration's presidential election recount in Georgia and helping campaign efforts for the two GOP Senate seats, told Fox News' "Sunday Morning Futures" that it seems Abrams is motivated by "her own political benefit."
"I'm about tired of the false claims down here in Georgia of voter suppression," he said in reference to Abrams. "I'm tired of the claims that she didn't win in the other governor's race, and now making claims of absentee ballots. What she's doing is, again, trying to focus on getting people to do absentee ballots."
Republicans have opposed Democrats' effort to expand mass mail-in voting, saying it often leads to voter fraud.
Abrams has founded multiple organizations, including Fair Fight 2020, "an initiative to fund and train voter protection teams in 20 battleground states." Much of that effort has been to expand mail-in voting.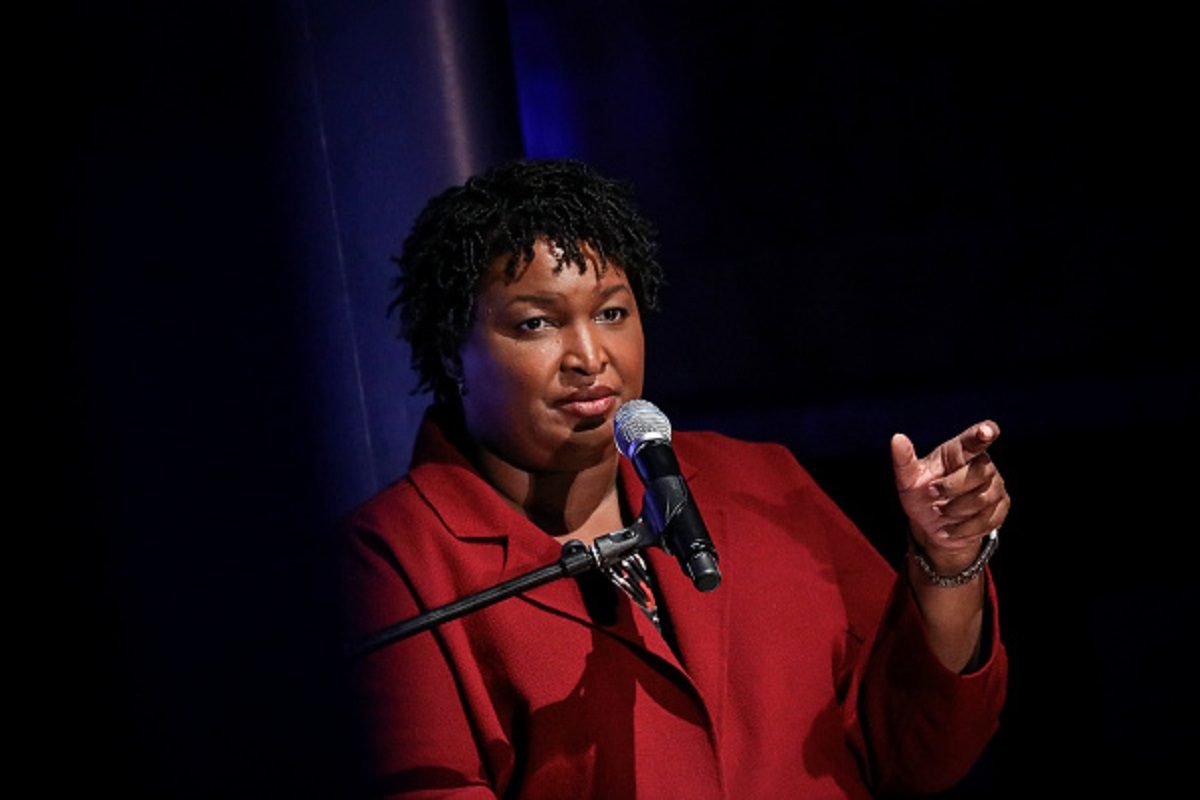 Former Georgia gubernatorial candidate Stacey Abrams speaks during a conversation about criminal justice reform at the New York Public Library in New York City, on April 10, 2019. (Drew Angerer/Getty Images)
Her organization focused on registering over half a million new voters.
According to a July 2020 press statement, in one effort, Abrams's organization said, "Fair Fight Action called on Georgia Secretary of State Brad Raffensperger to immediately compel all 159 counties to accept email applications for absentee ballots."
Georgia does not mail ballots to all voters. Residents must request a ballot for absentee voting. According to their election website, "Georgia law allows for absentee by mail ballots to be requested up to 180 days before an election."
When a voter requests an absentee ballot on a paper application, he or she must sign the outside envelope. Election officials compare the required signature on the outer envelope to signatures in the voter registration system. This process was spelled out in the consent decree.
But Collins argues that once the ballot is taken out of the envelope and separated there is no way to track the signature to verify whose ballot it is.
"Again, her organization and the Democratic Party were the very ones who sued the state of Georgia and Brad Raffensperger and the attorney general and the others who signed the consent decree last year that, in our opinion, weakened the signature verification rules in the state of Georgia. This is one of the things the governor mentioned. It's one of the things we've mentioned. That is what makes it so [much] more important that we have to fight back down here in Georgia," Collins added.
President Donald Trump and his lawyers have called into question the consent decree, which they say weakens signature matching and the ability to verify legal votes.
Gabriel Sterling, the Georgia Secretary of State's voting systems implementation manager, told a local Georgia news station that the consent decree strengthened the signature match, rather than weakened it.
"We strengthened the training from the Georgia Bureau of Investigations to where you say you want to see a history—if you get more signatures, you get better signature match—and that's one of the things we did, we actually strengthened signature match," said Sterling.
After the presidential election, Democrats turned their sights to the two Georgia seats in hopes of splitting the Senate 50-50, with the vice president being able to break a potential tie.
With both parties wanting control of the Senate majority, all eyes have focused on Georgia. Some prominent Democrats have even called for citizens to move to Georgia to vote in the Senate runoff and push Democrat votes over the top.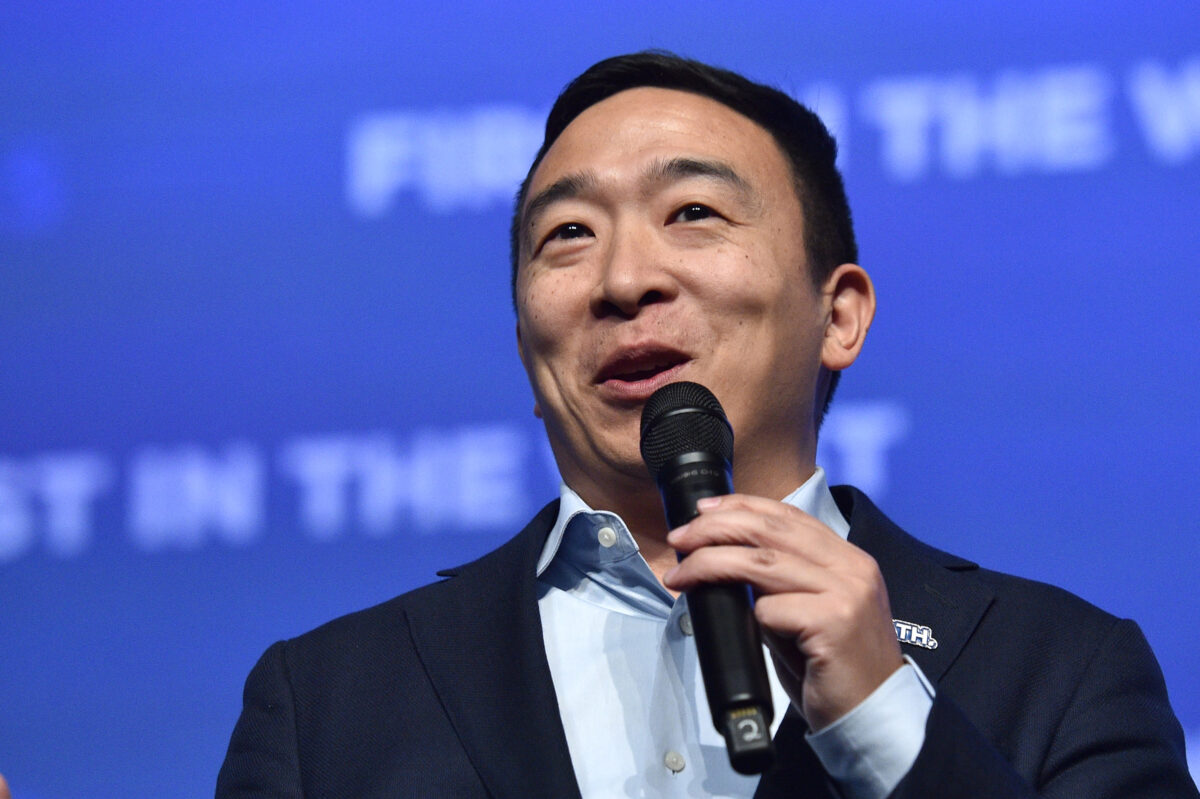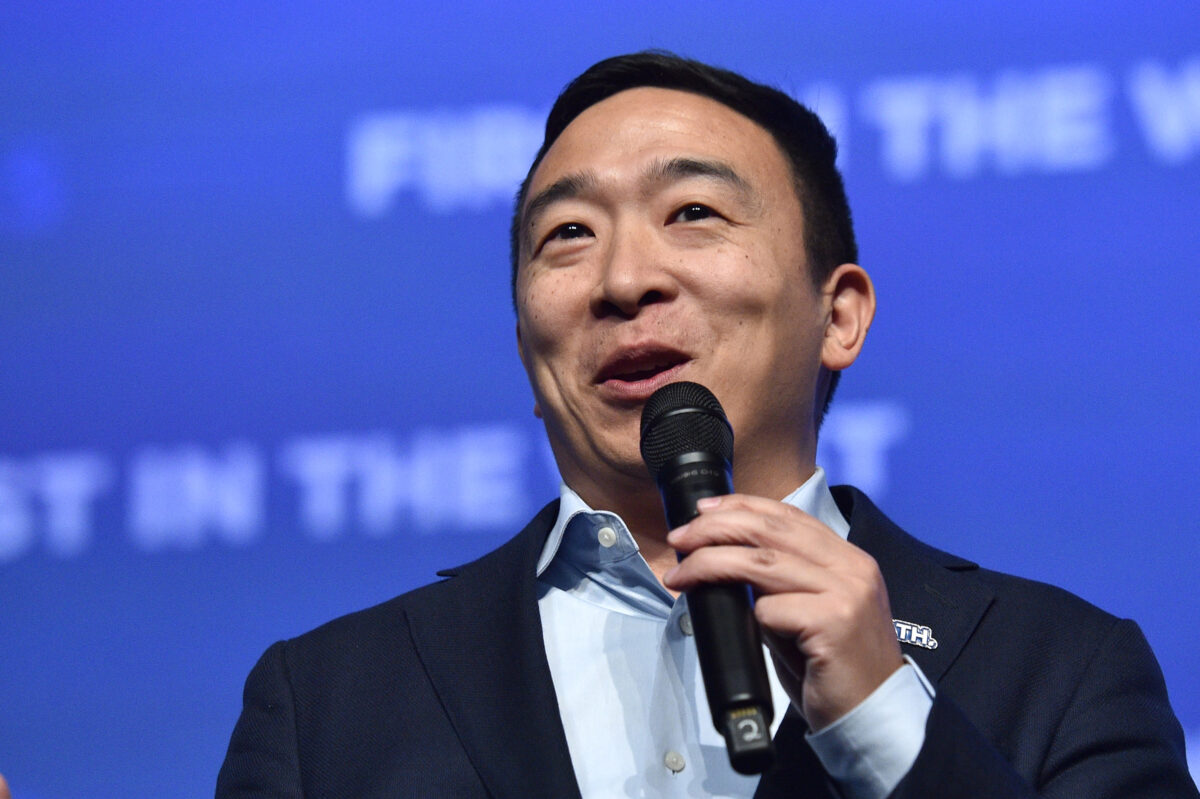 Democratic presidential candidate Andrew Yang speaks during the Nevada Democrats' "First in the West" event at Bellagio Resort & Casino in Las Vegas, Nevada on Nov. 17, 2019. (David Becker/Getty Images)
"Look, people get out and run for election," Collins continued. "They do the ground game, they do what they need to do, and Senator Loeffler and Senator Perdue are going to do that. But Stacey Abrams needs to remember: if she's actually encouraging people to vote illegally, if she's actually encouraging, as Andrew Yang and some said, to come to Georgia and register to vote as if you're going to stay in Georgia, that's a felony in Georgia," Collins said.
Collins was referring to former presidential candidate Andrew Yang announcing on Nov. 7 his family's move to Georgia to campaign for Senate Democrats.
New York Times columnist Thomas L. Friedman told CNN days later, "I hope everybody moves to Georgia, you know, in the next month or two, registers to vote and votes for these two Democratic senators."
Collins said people will be prosecuted if they move to Georgia for the sole reason of voting in the Senate elections.
"I look forward to our law enforcement officers—if they come down here and do that—putting them in jail. It's illegal to come in, in the state of Georgia, and register with no intent to become a permanent resident in Georgia. Stacey Abrams made a lot of claims over time, mainly for her own political benefit. It's about time that those stop because the elections in Georgia are about the people of Georgia, and not about wild claims that she's made on whose she's getting to vote."
Abram's office did not immediately return a request for comment about Collin's remarks.