Georgia's secretary of state said Friday that the governor accepted his request to use the Georgia Bureau of Investigation (GBI) to help probe voter fraud and other election-related allegations.
"The governor and I are committed to following every lead, and the expertise, experience, and manpower provided by the GBI will help us move more quickly through a process where time is of the essence. We will stop at nothing to guarantee that all Georgians can have faith in the integrity of our election," Secretary of State Brad Raffensperger, a Republican, said in a press release.
"At this point, my office has found no evidence of widespread fraud, and three recounts, including a hand recount of paper ballots that voters read and approved before scanning, have returned the same result, but we will follow the evidence where it takes us and we will adhere to the law," he added.
Investigators will probe "every credible allegation," according to Raffensperger.
Georgia Gov. Brian Kemp agreed to Raffensperger's request on the same day it was made, according to the officials.
"Earlier this week, Secretary Raffensperger announced that his office had approximately 250 open investigations related to the 2020 general election," Kemp, a Republican, said in a statement.
"In order for Georgians to receive a timely conclusion to these important investigations, I thank the secretary for formally requesting the Georgia Bureau of Investigation assistance in order to provide additional manpower and resources. Highly qualified GBI personnel will work alongside law enforcement officers within the Secretary of State's Office to ensure that Georgia's election laws are followed and the investigations are completed as soon as appropriate."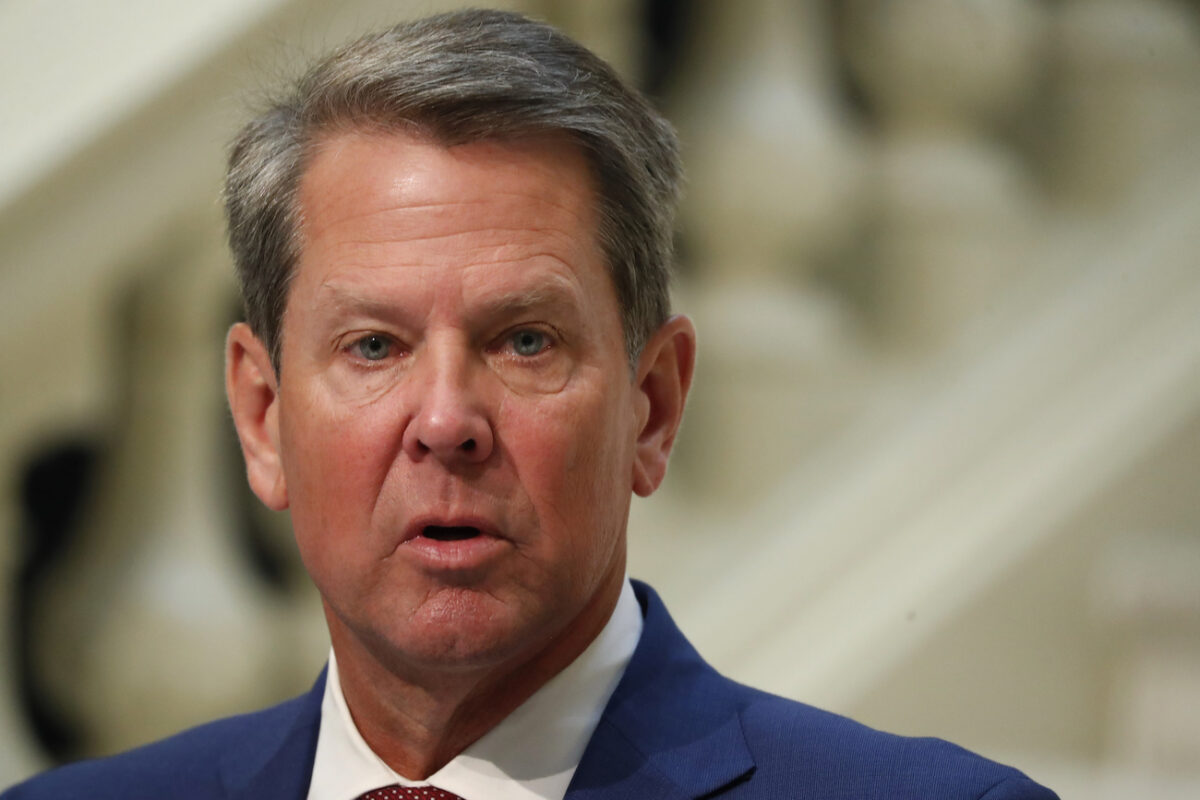 Georgia Gov. Brian Kemp speaks during a COVID-19 briefing at the Capitol, in Atlanta, Ga., on July 17, 2020. (John Bazemore/AP Photo)
The GBI didn't immediately respond to a request for whether investigators have started joining the election-related probes.
While Kemp granted the secretary of state's request, Raffensperger has three times declined to commence signature verification of ballots, as requested by Kemp.
Raffensperger said on Fox News' "Cavuto Live" on Saturday that people have spread "misinformation" about signature matching.
"We actually strengthened signature match this year. We recognize that there's been a huge increase in absentee ballots, so what we did is, we made sure that our election officials in the counties got GBI training on signature match. When you made a paper application, we signature match that application with your signature. When the ballot came in, we signature matched it again. So we have double signature match," he said.
President Donald Trump in response to the rejected signature matching requests from Kemp said the governor should at least call for a special session of the state legislature to address election-related issues, including alleged fraud.
Raffensperger told reporters last week that there are over 250 credible claims of illegal voting and violations of state election law. He said 23 investigators from his office were investigating the allegations.
Matters being probed include potential dead, double, and non-resident voters.
One of the probes centers around groups that allegedly tried to get people who live in other states to vote in the upcoming runoff elections.
"We have received specific evidence that these groups have solicited voter registrations from ineligible individuals who have passed away or live out of state," Raffensperger said in a statement.
Another is focused on a Florida lawyer who was captured on video planning and encouraging others to move to Georgia before the Jan. 5, 2021, runoff elections to register to vote and cast a ballot.