Michigan's top law enforcement official confirmed Tuesday that her office is investigating threats made against members of a county canvassing board.
Attorney General Dana Nessel said her Criminal Investigations Division is probing threats made against members of the Wayne County Board of Canvassers.
"We will investigate any credible complaints of threats to government officials, elected or appointed, and will prosecute criminal conduct to the fullest extent of the law," Nessel said in a statement.
"Serving the people—regardless of party—is an honorable but sometimes difficult and thankless task. And while many of us have been subjected to hateful and often obscene insults, threats of violence and harm will not be tolerated," she added.
The probe was initiated last week.
The county board met online earlier this month to vote on certifying the county's election results. The two Republican members initially voted against certification, triggering harassment and threats from opponents during and after the meeting.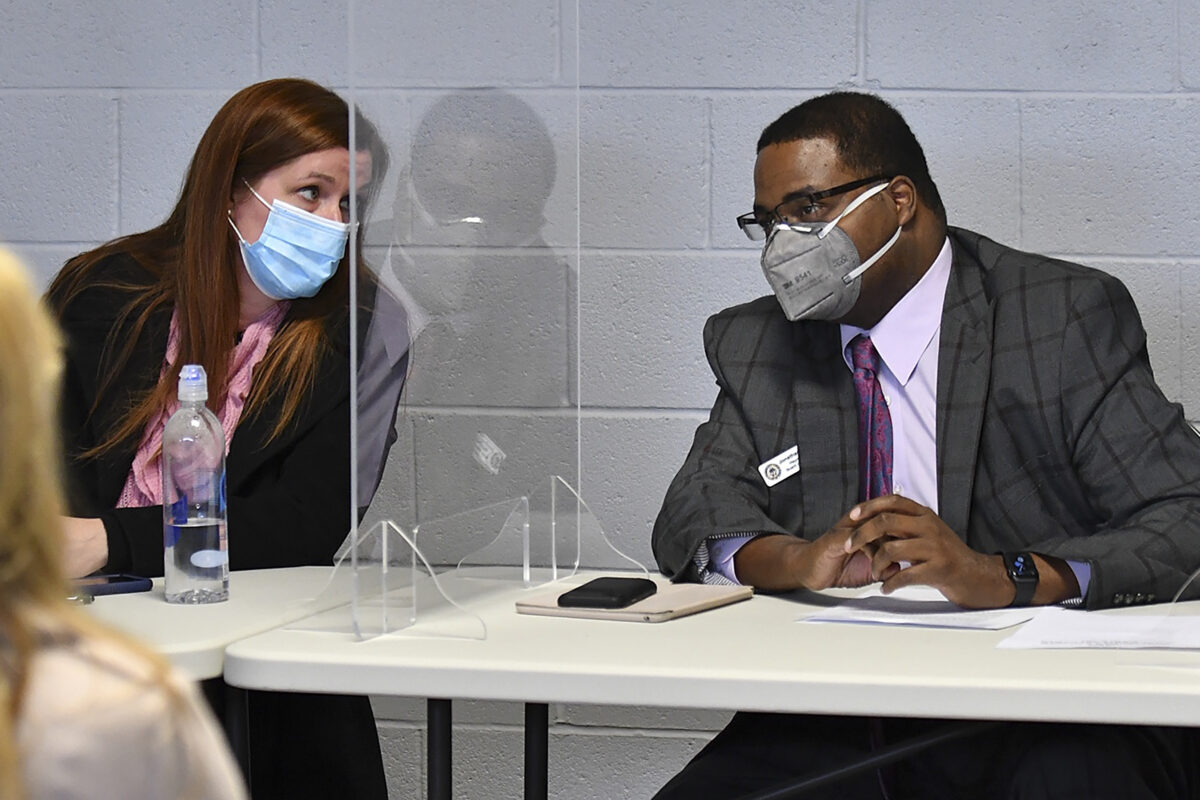 Wayne County Board of Canvassers Chair Monica Palmer, left, talks with Vice Chair Jonathan Kinloch before the board's meeting in Detroit, Mich., on Nov. 17, 2020. (Robin Buckson/Detroit News via AP)
Monica Palmer, one of the members, said private information was posted by a Democrat, including her home address and phone number.
The two members ultimately voted for certification but later tried rescinding their votes, citing the pressure.
During the state Board of Canvassers meeting, Palmer told members that she received text messages with pictures of dead, naked women, "and then a photo of my daughter letting me know that that's what's going to happen to my daughter."
Norm Shinkle, a Republican on the state board, said he received phone calls threatening him if he didn't vote to certify the statewide results. He ultimately abstained, but the rest of the board voted for certification.
Democratic presidential candidate Joe Biden beat President Donald Trump in the state by over 154,000 votes.