Lou Barletta, a Republican who was endorsed by former President Donald Trump for a U.S. Senate seat in 2018, has announced that he's running for governor of Pennsylvania.
"I'm in! I'm running for Governor of the Commonwealth of Pennsylvania," Barletta, 65, said in a tweet on May 17. "We need bold leadership to help get Pennsylvanians back to work, our students back in the classroom, and our businesses booming again!"
Barletta, who represented the state in the U.S. House from 2011 to 2019, lost his Senate bid to incumbent Sen. Bob Casey (D-Pa.). Previously, he had served as mayor of Hazelton, Pennsylvania.
Pennsylvania's governor, Tom Wolf, a Democrat, is barred from running for reelection in 2022 due to term limits.
In a campaign launch video, Barletta touted his record as a successful businessman, vowed to boost the state's economy, oppose efforts to suppress fossil fuels, fight illegal immigration, take measures to shore up election integrity, and make neighborhoods safer.
"We grew our company to the largest of its kind in the Commonwealth," he said, referring to the pavement marking company that he founded in 1984.
"We created good-paying jobs for hardworking Pennsylvanians," Barletta said, highlighting his service as mayor and member of the U.S. House.
"But the Pennsylvania we all grew up with, the one we all knew just a few years ago, it's slipping away from us," he said.
"Our way of life changed dramatically during the pandemic," Barletta added, blaming the state's Democratic governor for a heavy-handed approach to COVID-19 restrictions that he said made things "so much worse."
"They had a disastrous response to the pandemic. Wolf squeezed our small business owners and put hardworking Pennsylvanians on the unemployment line. These politicians kept our kids out of school for far too long. And who knows the long-term damage of that?" Barletta said.
Falling COVID-19 infection and death counts, along with updated public health guidance from the Centers for Disease Control and Prevention, have fueled calls for states to roll back restrictions.
Wolf recently defended his decision not to lift all COVID-19 restrictions until Memorial Day, May 31, after some Republicans argued they should be lifted on May 28 to boost Pennsylvania's economy and help the hospitality industry, which has been hit especially hard by the pandemic.
"I'm not trying to play games. Maybe we should have done it May 15. Maybe we should wait until Sept. 1. I don't know. What is the right time? I'm trying to do the best that I can," Wolf said at a press conference last week, according to local outlet News 8.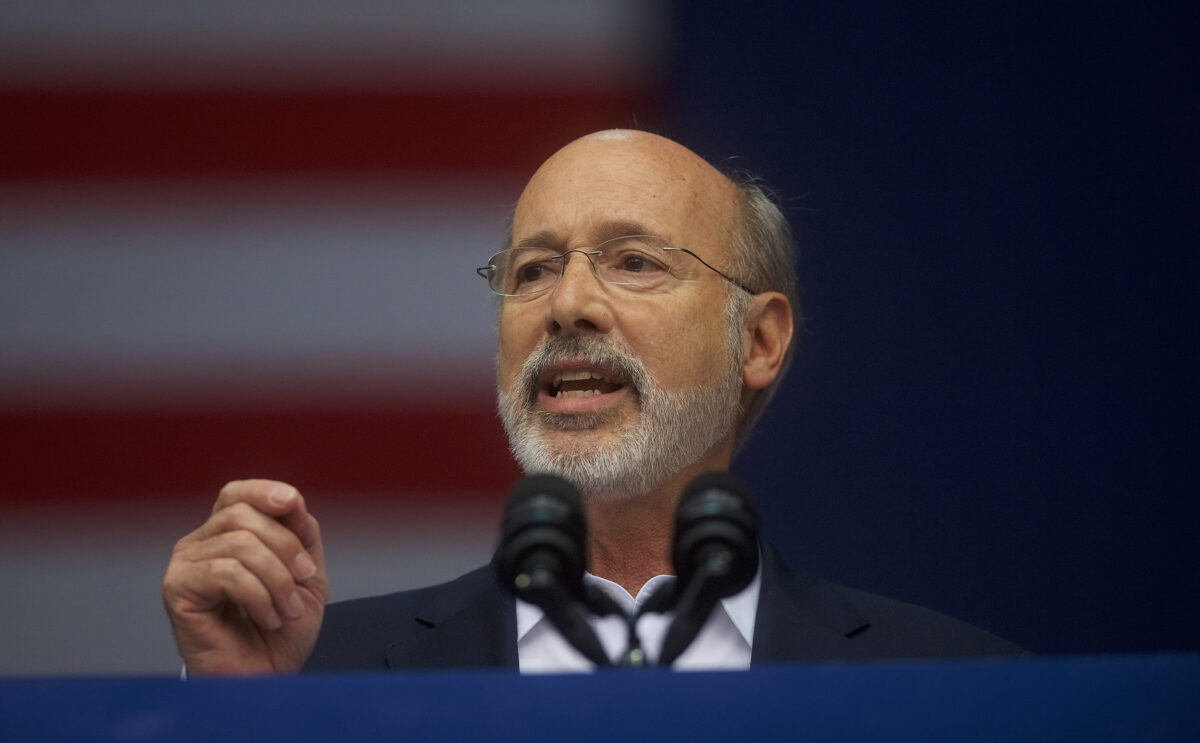 Barletta also accused Wolf and "his liberal friends in DC" of trying to end the production of coal, oil, and natural gas, which Barletta said would destroy thousands of jobs.
"We need to take back our natural resources from the elites and turn on the energy powerhouse that Pennsylvania can be," Barletta said.
Wolf's administration in early May solidified its intention to begin imposing a price on greenhouse gas emissions from power plants, a move that could make Pennsylvania the first major fossil fuel state to adopt a carbon pricing policy. The regulatory scheme is a key part of Wolf's climate change agenda. Opponents say the move would devastate coal and natural gas jobs and hurt local businesses.
In his campaign video, Barletta also vowed to oppose efforts to defund the police or "put sanctuary cities in our hometowns," while promising to fight for election integrity.
So far, Barletta's only declared opponent in the Republican primary is Joe Gale, a Montgomery County commissioner.
State Attorney General Josh Shapiro will be seeking the Democratic Party's nomination.