Three Republicans in Michigan's House of Representatives on Wednesday introduced a resolution to impeach Democratic Gov. Gretchen Whitmer, but the effort is opposed by the Republican leaders of both state chambers.
State Reps. Beau LaFave, Matt Maddock, and Daire Rendon offered the resolution, saying Whitmer should be impeached "for corrupt conduct in office and crimes and misdemeanors."
Whitmer "has acted in conflict with her constitutional duties as Governor" during the COVID-19 pandemic by issuing orders that exceed her constitutional authority.
LaFave said in a statement that he has "watched powerlessly as the governor has used the COVID-19 pandemic as an opportunity to trample over the constitutional rights of Upper Peninsula families and the great people of Michigan."
"This is absolutely the last thing I want to do, but I would be betraying my conscience and oath of office to defend the Michigan Constitution by ignoring such blatant misconduct," he added.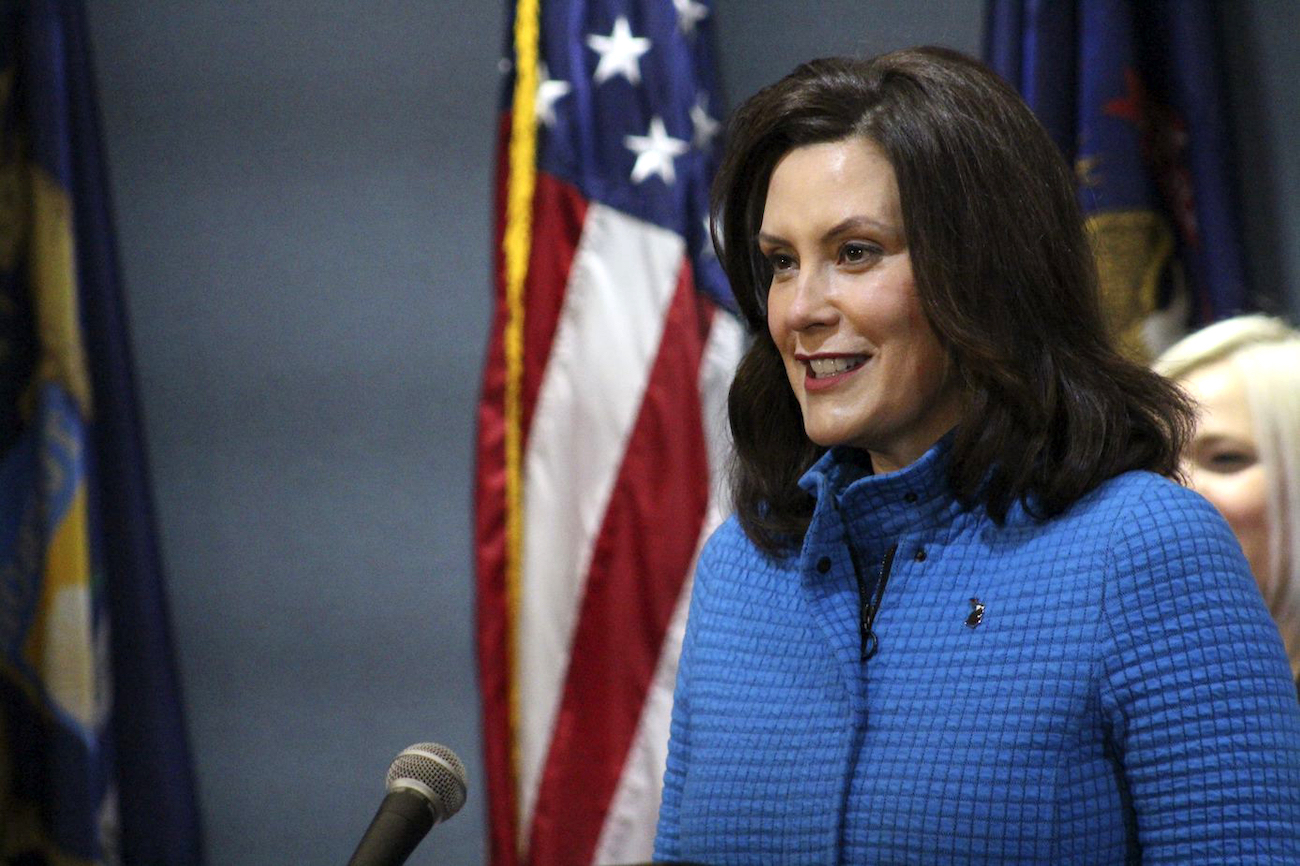 Michigan Gov. Gretchen Whitmer at a news conference in Lansing, Mich., on May 18, 2020. (Michigan Office of the Governor via AP, Pool)
Stephen Carra, who won a race for a state House seat in the Nov. 3 election, told The Epoch Times this week that there's a real possibility that Whitmer will be impeached, with even some Democrats voicing reservations with Whitmer's pandemic orders.
But an impeachment would require a majority vote in the state House and House Speaker Lee Chatfield, a Republican, said he doesn't support the effort.
"It's no secret that I disagree with a lot of what this governor has done. I've debated the governor all year long. I've even taken the governor to court and won, because of how she dealt with COVID-19, but Republicans are not the party that impeach someone because we disagree with them," he told WWMT.
Even if the resolution was passed in the House, two-thirds of the state Senate would need to vote to convict Whitmer on the articles of impeachment.
Senate Majority Leader Mike Shirkey, a Republican, said earlier this week that he has not signed on to "any notion of impeachment proceedings," the Detroit News reported.
The governor's spokeswoman, Tiffany Brown, told news outlets in a statement, "Gov. Whitmer doesn't have any time for partisan politics or people who don't wear masks, don't believe in science and don't have a plan to fight this virus."