Sen. Rick Scott (R-Fla.) said Wednesday he and his Republican colleagues on Capitol Hill would continue to monitor developments around claims of voter fraud in the November election, with Scott declining, at this stage, to commit to objecting to the Electoral College votes on Jan. 6.
"We'll see," Scott told Newsmax's Greg Kelly in an interview, during which he was asked whether he would join a House member during the joint session of Congress on Jan. 6, when the Electoral College votes are considered and, under a typical scenario, counted and the next president of the United States officially declared.
"I think all of us are in the same position," Scott said. "What we're doing is we're trying to get as much information as possible. We're going to continue to watch what's going on. We're going to continue to listen about the fraud. We know there was a lot of fraud," he added.
"If you remember in the beginning, the Democrats would say there was no fraud," he said. "Now they're saying well, there's not enough fraud."
Several Republican House members have said they would attempt to object to the counting of the Electoral College votes for some states, a move that, if supported by at least one senator, would trigger a series of debates and votes, which could lead to the adoption of alternate Electoral College votes or other scenarios.
"I think you're going to see several members of the House who are going to be willing to step forward," Rep. Jim Jordan (R-Ohio) told Newsmax on Wednesday. "Let's let the process play out."
Republican electors in Pennsylvania, Georgia, Michigan, Wisconsin, Arizona, Nevada, and New Mexico cast alternative slates of votes for President Donald Trump on Dec. 14, as the certified Democrat electors in the same states cast votes for former Vice President Joe Biden.
Critics say the strategy of Congress adopting the alternative GOP electoral votes is a long shot, as these votes have not been authorized by any state official and don't currently have any legal status.
Rep. Ted Lieu (D-Calif.) has argued this tactic is doomed to fail.
"Under the law, both the House and Senate would need to agree to object to the real electors and accept the fake electors. There is 0.00 chance the House reverses the election," he wrote on Twitter.
Jenna Ellis, attorney for the Trump campaign, told The Epoch Times that the alternative electoral votes could be accorded legal status by state legislatures, which could convene in special sessions and vote to validate them.
"They have every opportunity to call themselves back into an electoral session for the purpose of voting on which slate of delegates they're going to send. So that is what should happen in each of these six states prior to Jan. 6," Ellis said, adding that it could set up a so-called "dueling electors" scenario, with Congress voting on which slate of certified electors to accept. Lawmakers could also reject both slates, possibly triggering a so-called "contingent election" (pdf) that would see House lawmakers casting votes for president and those in the Senate for vice president.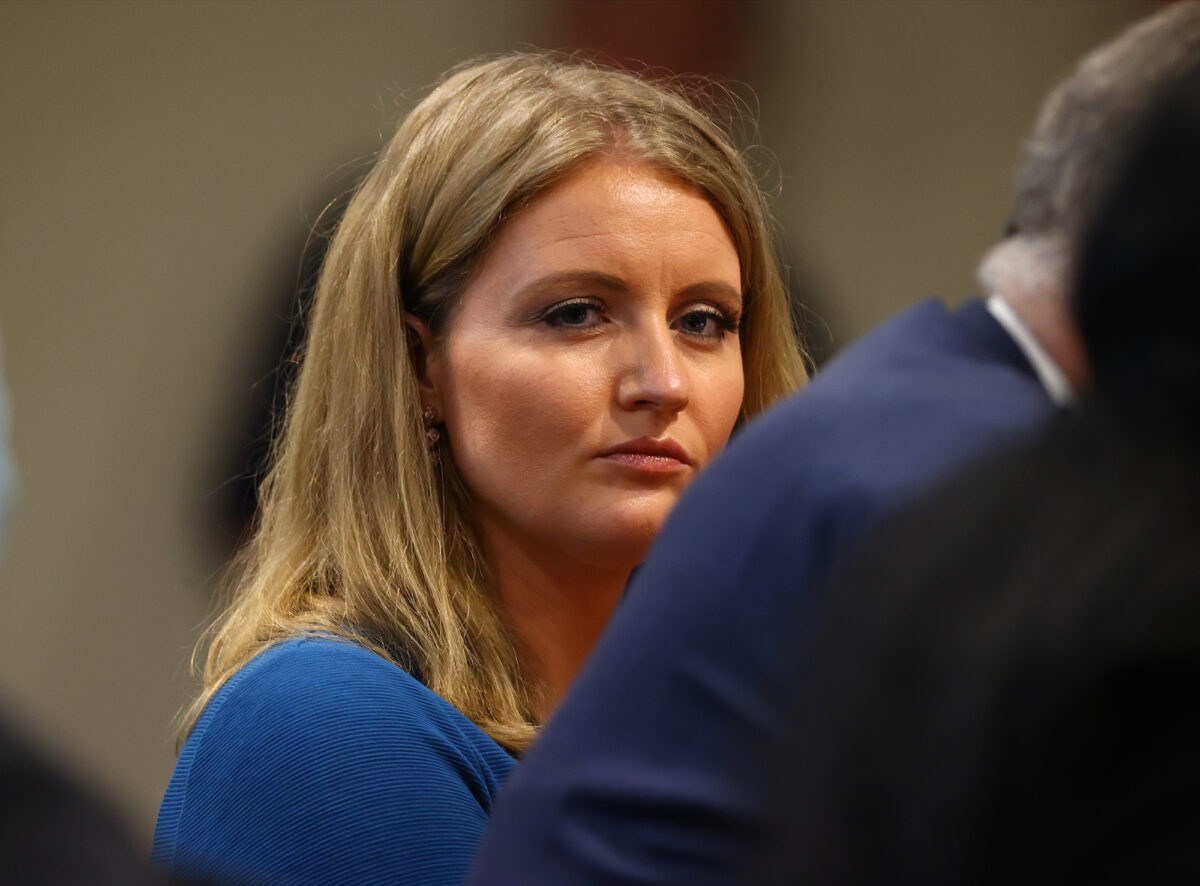 Jenna Ellis, a member of President Donald Trump's legal team, participates in a hearing before the Michigan House Oversight Committee, in Lansing, Mich., on Dec. 2, 2020. (Rey Del Rio/Getty Images)
In his remarks to Newsmax, Scott also praised Sen. Ron Johnson's (R-Wis.) performance during Wednesday's Homeland Security and Governmental Affairs Committee's election integrity hearing.
Johnson, who chairs the committee, said the aim of the hearing is to "restore the confidence in our election system."
"Even though courts have handed down decisions and the Electoral College has awarded [Democratic presidential candidate] Joe Biden 306 Electoral College votes, a large percentage of the American public does not believe the November election results are legitimate," he said.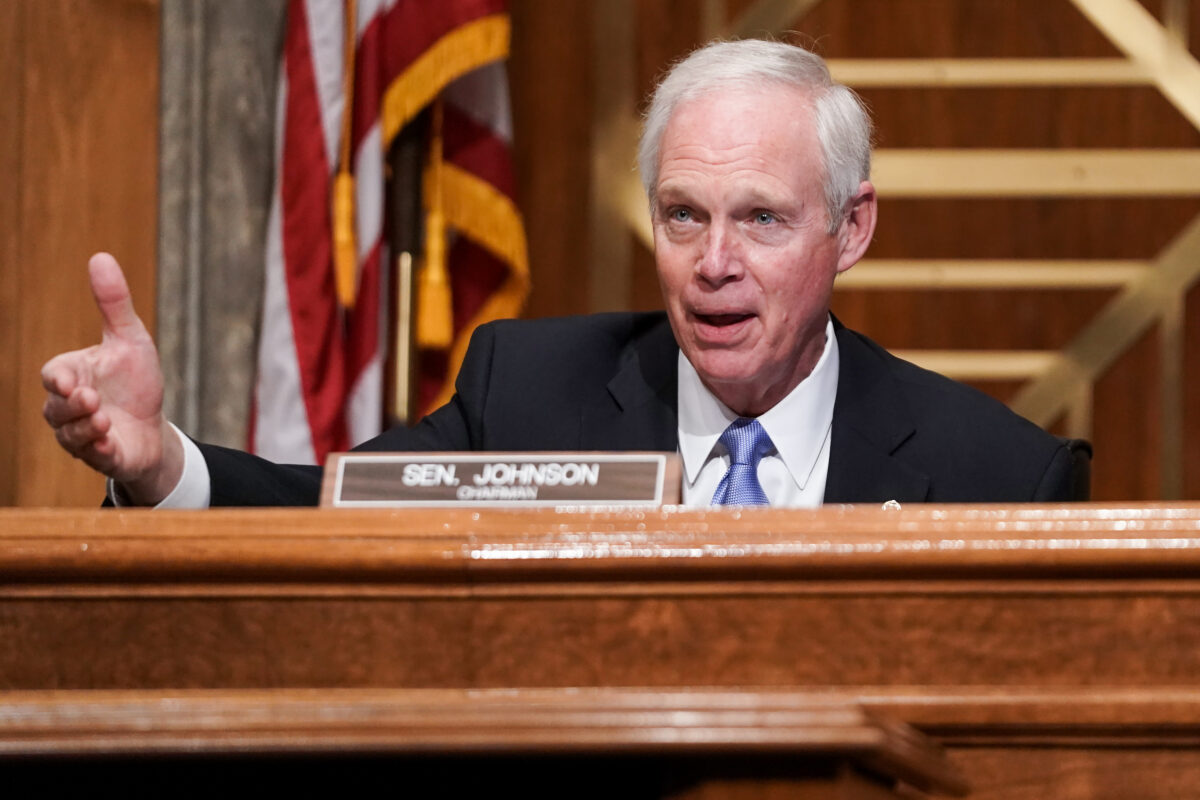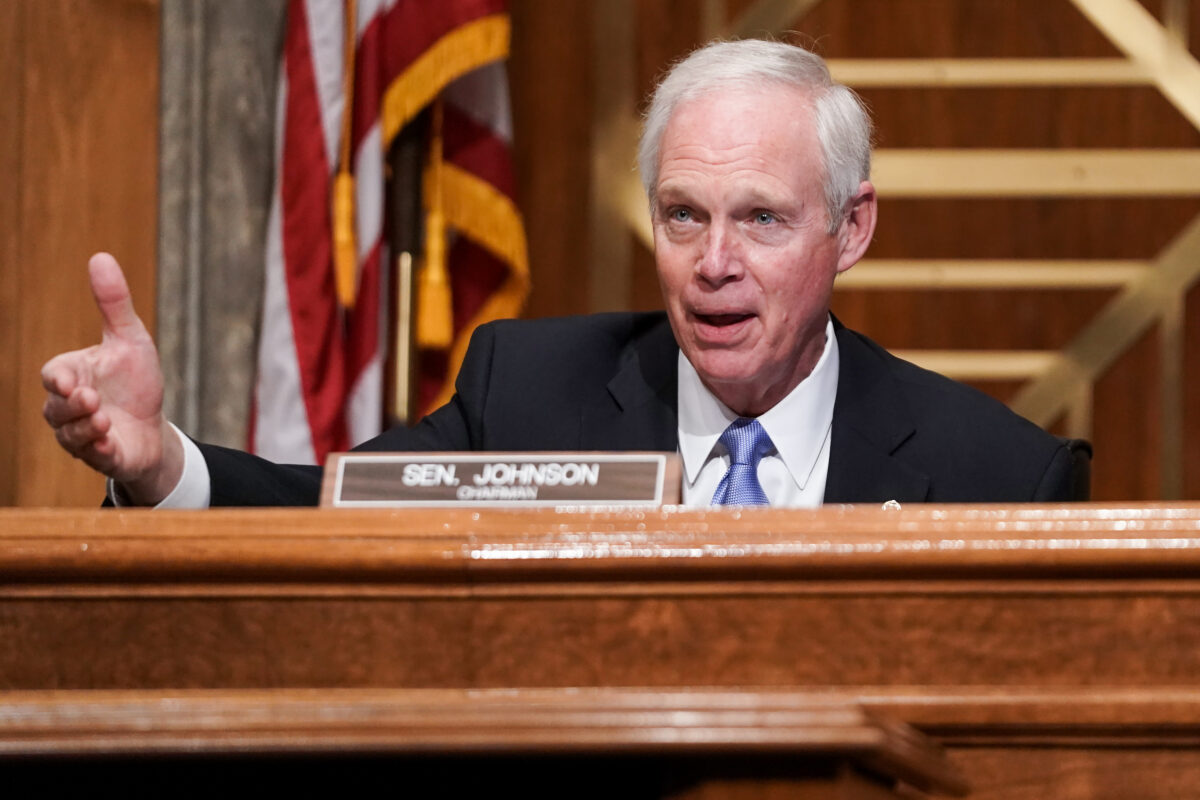 Senate Homeland Security and Governmental Affairs Committee Chairman Ron Johnson (R-WI) speaks during a hearing to discuss allegations of election fraud on Dec. 16, 2020. (Greg Nash-Pool/Getty Images)
A Dec. 14 Rasmussen poll found that 92 percent of voters who strongly approve of President Donald Trump's job performance believe there was widespread voter fraud in the November election, while 73 percent of Republicans think Trump's contest-of-election legal challenges are the result of voter fraud.
"This is not a sustainable state of affairs in our democratic Republic," Johnson said, noting a number of irregularities that took place in the 2020 election and urging the next Congress to continue its election security oversight efforts "because we must restore confidence in the integrity of our voting system."
President Donald Trump shared his support on Twitter for the hearing: "Massive FRAUD took place with machines, people voting from out of state, illegals, dead people, no signatures—and so much more!"