Former federal prosecutor Sidney Powell, a Trump campaign lawyer, said in an interview with Newsmax on Tuesday that the Dominion voting system was designed to rig elections and that President Donald Trump's legal team is receiving "increasingly mounting evidence of significant voter fraud across multiple states that casts into question the validity of elections in every swing state."
Powell told the outlet that the team has an affidavit from a former high-ranking Venezuelan military officer who claims to have witnessed election rigging in Venezuela on behalf of former leader Hugo Chavez.
She said the affidavit claims the Dominion voting system "was created so Hugo Chavez would never lose another election, and he did not after that software was created."
"He won every single election and then they exported it to Argentina and other countries in South America, and then they brought it here," she said.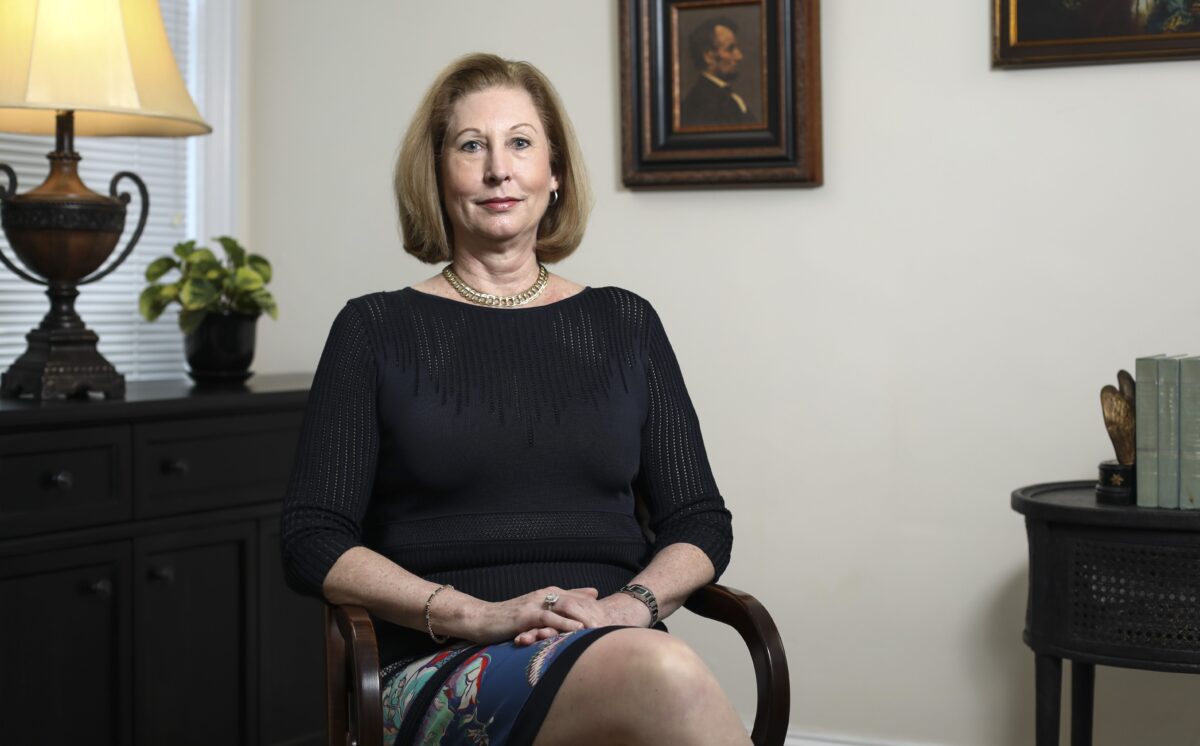 Sidney Powell, author of the bestseller "Licensed to Lie" and lead counsel in more than 500 appeals in the Fifth Circuit, in Washington on May 30, 2019. (Samira Bouaou/The Epoch Times)
Dominion Voting Systems has denied any links to Venezuela or that its software and devices were not secure or used to switch or delete votes.
"Dominion has no company ownership relationships with the Pelosi family, Feinstein family, Clinton Global Initiative, Smartmatic, Scytl, or any ties to Venezuela," the company said in a statement. "Dominion works with all U.S. political parties; our customer base and our government outreach practices reflect this nonpartisan approach," the company said, adding that it "categorically denies false assertions about vote switching issues with our voting systems."
A national coalition that includes the Department of Homeland Security's Cybersecurity and Infrastructure Security Agency (CISA), the National Association of State Election Directors said there is a lack of evidence supporting the claim that voting software deleted or switched votes in the election.
"There is no evidence that any voting system deleted or lost votes, changed votes, or was in any way compromised," a joint statement from the coalition said, and called the 2020 election "the most secure in American history."
Dominion Voting Systems is a member of CISA's Election Infrastructure Sector Coordinating Council, one of the entities that co-authored the statement put out by CISA.
President Donald Trump and his campaign have claimed widespread election fraud, filing a raft of legal challenges that are at various stages of settlement.
Trump on Tuesday fired Chris Krebs, the director of CISA, writing in a tweet: "The recent statement by Chris Krebs on the security of the 2020 Election was highly inaccurate, in that there were massive improprieties and fraud."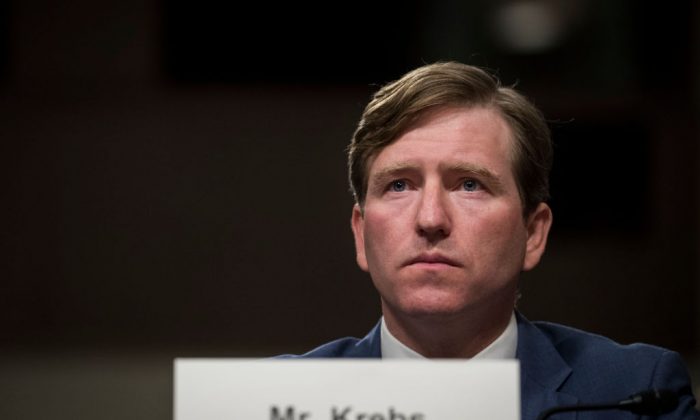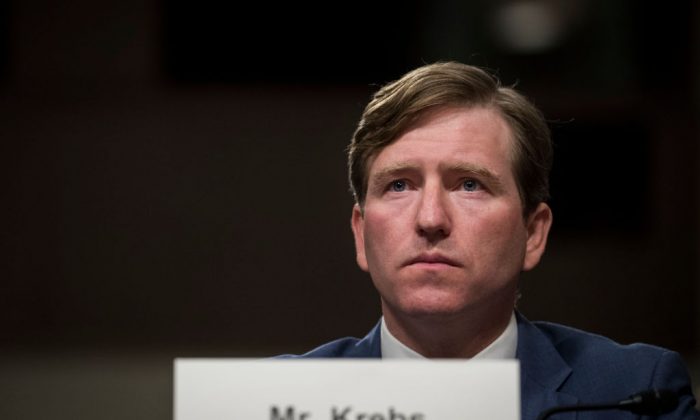 Christopher Krebs, then director of Cybersecurity and Infrastructure Security Agency at the U.S. Department of Homeland Security, testifies during a Senate Armed Services Committee hearing in Washington, on Oct. 19, 2017. (Drew Angerer/Getty Images)
Krebs defended his work in a statement on Twitter, saying: "Honored to serve. We did it right." In a separate statement, Krebs wrote: "On allegations that election systems were manipulated, 59 election security experts all agree, 'in every case of which we are aware, these claims either have been unsubstantiated or are technically incoherent,' citing a document (pdf) whose undersigned authors acknowledged "the presence of security weaknesses in election infrastructure."
"We and other scientists have warned for many years that there are security weaknesses in voting systems and have advocated that election systems be better secured against malicious attack," the experts wrote, adding, "However, notwithstanding these serious concerns, we have never claimed that technical vulnerabilities have actually been exploited to alter the outcome of any U.S. election."
"To our collective knowledge, no credible evidence has been put forth that supports a conclusion that the 2020 election outcome in any state has been altered through technical compromise," they wrote.
Powell, in an echo of her interview on Newsmax, earlier told Fox Business that the president's legal team has been receiving a deluge of evidence concerning voter fraud and other irregularities, claiming that she has enough proof to launch a widespread criminal investigation and that, "we're getting ready to overturn election results in multiple states."
While she declined to detail what evidence she may have in her possession, she insisted, "I don't make comments without having the evidence to back it up."
Trey Trainor, head of the Federal Election Commission (FEC), said in a tweet Tuesday that he believes Powell's claim of widespread election fraud, calling her "forthright and honest in every case she's ever taken on," and adding that, "if she says there is rampant voter fraud in #Election2020, I believe her."